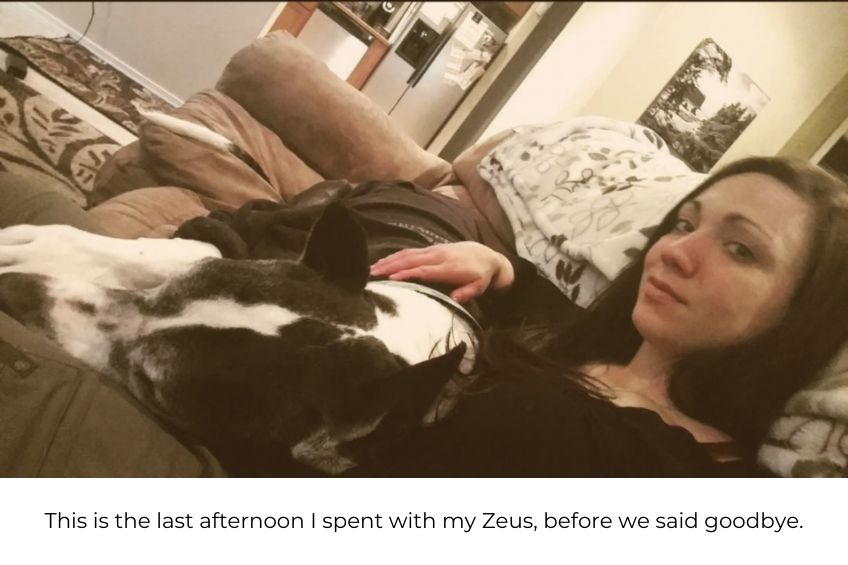 A Final Goodbye: Knowing When "It's Time"
How do you say goodbye? Or maybe more aptly, when? Having to decide when it's time to say goodbye to your pet is the single most difficult decision any pet owner will ever have to make. The truth is that there is no easy answer, and there is no answer that fits every pet. We all hope that they will pass as we hope to, peacefully in their sleep surrounded by the ones who love them.
Unfortunately, this rarely happens on its own, but given the opportunity, your veterinary care team can help them to pass peacefully surrounded by their loving family. When to say goodbye to your pet is a difficult discussion to have one-on-one even when a pet's condition necessitates it. It's even more difficult to generalize here, but hopefully I can provide some insight and food for thought that brings peace of mind and no distress.
Navigating a Traumatic Injury or the Diagnosis of an Aggressive Illness
Sometimes a pet is so gravely ill or injured and has a prognosis such that your vet may recommend euthanasia. In these cases, euthanasia, putting a pet to sleep, might be the only measure of comfort we have left to provide. There is almost always something we can do to extend their life a little longer. However, there comes a time when we have to decide that just because we can do something, doesn't mean we should. As their family, we struggle and grieve the process but take responsibility to prevent our beloved pets from suffering and try to take comfort in their peace and easy passage. There is no worse feeling than racing to the vet, knowing that they are dying and suffering, being unable to help, and hoping to get just a little bit of help so their last memory isn't of pain.
My Story
In his last years, my Great Dane Zeus suffered from a degenerative spinal condition that eventually forced me to say goodbye. Initially, I was relieved by the diagnosis, knowing that his unusual gait wasn't caused by pain. We started him on an anti-inflammatory, and it helped, allowing us to resume our long walks. Over time, he slowly worsened, losing control of his legs, falling down the stairs, and risking hurting himself. We tried a different medication that improved his mobility but then he couldn't hold his bladder.
We went back to the first medication, and we put up a baby gate so he couldn't go upstairs, and we both slept downstairs. That worked for a while. Then we had to stop going for walks because his control of his legs deteriorated. He was scuffing his feet, causing his toenails and the tops of his feet to bleed. Then he began to lose control of his bowels. It wasn't his fault; they were solid and easy to clean up, and it was only happening every few weeks. He still wasn't in pain, so that was endurable for us. I just came home on lunch breaks, so he didn't have to hold it as long.
After a few months, he was losing control of his bowels more regularly, and during his last week, it happened daily. Every day he would hide and look ashamed because he knew he'd done something wrong but couldn't help it, and you can't be upset at a dog for something he can't control. He started needing help to get up. He was falling on short potty walks around the backyard and couldn't make it down the two steps to get outside. This is when I finally decided that it was time to say goodbye. Day by day, it doesn't seem like that significant a loss, but looking at where he started to where he ended, it was such a dramatic difference.
Did I wait too long? Would you have let him go earlier with a little more dignity, or would you have held on longer since he wasn't in pain? This is difficult for me to share. It still saddens me to think about. These were our private family moments, and it's hard to open up and invite criticism. Even at the end, I struggled with the decision. I'm a veterinarian, and I understand the disease process and all the treatments possible, but that doesn't make it any easier when it comes to goodbyes. Zeus had been with me through high school, college, veterinary school, and many moves. Above all, I didn't want him in pain, and we were lucky that he wasn't. But in some aspects, that did make the decision to say goodbye more complicated.
I turned to another veterinarian to help evaluate him and our situation with fresh eyes that could see clear of my emotional attachment and advocate only for Zeus. We had tried all the medications and treatments that could help him, and it had come time to assess his quality of life. He wasn't in pain, but the potential for injury from a fall was high.
His life had now become laying on his bed and being helped up and outside, hoping he could hold it long enough for me to come home. He couldn't follow me around the house, no more walks, no more ball play unless I threw it right to him, and he was a terrible catcher. The only thing left that he enjoyed was mealtime. Laid out before me like this, it was easy to see that his quality of life was poor, and I was holding on for me because I needed him. That didn't bring me a lot of comfort the moment I hugged him for the last time, but it does now.
Even as a vet, I needed someone to help me evaluate the situation, evaluate my pet's quality of life, and help me make a decision. She comforted me that I had done everything I could, and it was ok to say goodbye. That's where your veterinarian comes in. We are here to advocate for your animals. If there is more that can be done to help, we will help, and if there isn't, we give you that unbiased advocacy for your animal.
It's hard to see the forest for the trees when you are in it day by day; sometimes you need an outside perspective. Your vet has the knowledge of what ails your pet, what that may feel like, and whether there is more that can be done. When there is nothing more to be done, they can help you to say goodbye with peace and dignity for your beloved pet.
Monitoring a Slow Decline of Health
Many pets decline slowly over time, like my Zeus. This makes the decision of when to say goodbye a perpetual thought nagging at the back of your mind along with dozens of other questions. Are they comfortable? Are they eating enough? Have they lost weight? Have you done everything you can? Are they in pain? Is it just old age? Is today that much worse than yesterday? How about last month or last year? Where is the line, and who can help with these questions? These questions, as difficult as they are, are not ones that you have to face alone. As veterinarians, we desperately want to do our best to help you navigate them, providing what advice, medications, and comfort we can.
Put Their Quality of Life First
Quality of life is an assessment of your pet's overall health and well-being, both physical and mental. The truth of the matter is that in the absence of a disease process, if it's just old age and a slow decline affecting your pet, you may know before we as veterinarians do when it is time to say goodbye.
The same holds true for many chronic conditions that rob them from us over time. You see your pets every day; you know what makes them themselves, brings them joy, brings quality to their years, and what distresses them. So as hard as it is, ask yourself: is there still that joy? How much time or how many of the things that they love can they still enjoy? Their spirits are always so willing and joyful, but the flesh weakens. Our pets never think of themselves first, leaving us to have to put their health first and love them enough to not let their last day be their worst.
There are many tools available to help with this evaluation, and your veterinarian can provide information on different quality of life assessment tools for you to try. I have included a few of these links below. Whichever you choose, use the same one each time. They are all different and results can vary widely, so use the same one to monitor progression and help you make a decision.
Struggling with When It's Time to Say Goodbye to Your Pet? Here's What to Expect at Tier 1 VMC
If you have a question about your pet's quality of life, we can sit down with you one-on-one and discuss any diagnostics we can do to determine the cause of their decline and any treatments we can implement to improve their condition. If you think it may be time to say goodbye, you can call ahead or let us know when you arrive.
We will do everything possible to get you into a private room quickly so that this difficult time does not have to be shared with anyone but your loved ones and your pet. We will place an IV catheter so that their last moments do not have to be marred by pain. When you are ready and have said your goodbyes, we will help them to sleep and then pass peacefully without fear or pain. If you cannot be there with them in their final moments, know that we will hug and love on them, telling them how good they are, and how much they are loved as they fall asleep.
We will take care of everything that comes after, whether that means preparing them for a burial at home or working with a caring and respectful pet crematorium so that your pet's ashes can be returned to you or spread somewhere peaceful in our beautiful landscape.
We'll Guide You Through Your Options
Don't be afraid to have the conversation. If there is pain that can be managed, we will help you manage it. In many cases, it can be a little bit of a roller coaster of ups and downs while we find the right combination or dosage of medications that ease the pain and figure out how to get them into your pet. If there are symptoms causing distress for you or your pet, let us help you alleviate them if we can. If we cannot, we will be honest with you, and we can discuss what is endurable for you and your pet. We will do everything we can to bring the hope of relief, and if we cannot, we will try to bring peace.
Tier 1 Veterinary Medical Center in Palmer is Alaska's only comprehensive animal hospital. We are available by appointment, in addition to accepting emergencies and walk-ins. With CT, MRI, and Ultrasound available on-site, our facility provides advanced treatment options for your pet. Contact us today to schedule an appointment.
---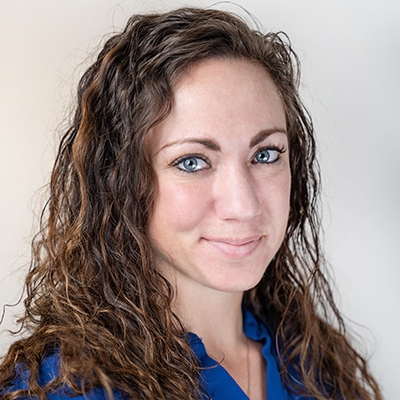 Dr. Paige Wallace is the Urgent Care Coordinator at Tier 1 Veterinary Medical Center. Born and raised right here in the Mat-Su Valley, Dr. Wallace received her education and veterinary training through her service in the United States Army. She served as a Captain with the 218th Medical Detachment Veterinary Service Support, under the 62nd Medical Brigade. Dr. Wallace has extensive experience treating trauma cases in remote areas and with limited resources, bringing a wealth of knowledge and think-on-your-feet experience to the Tier 1 VMC team.