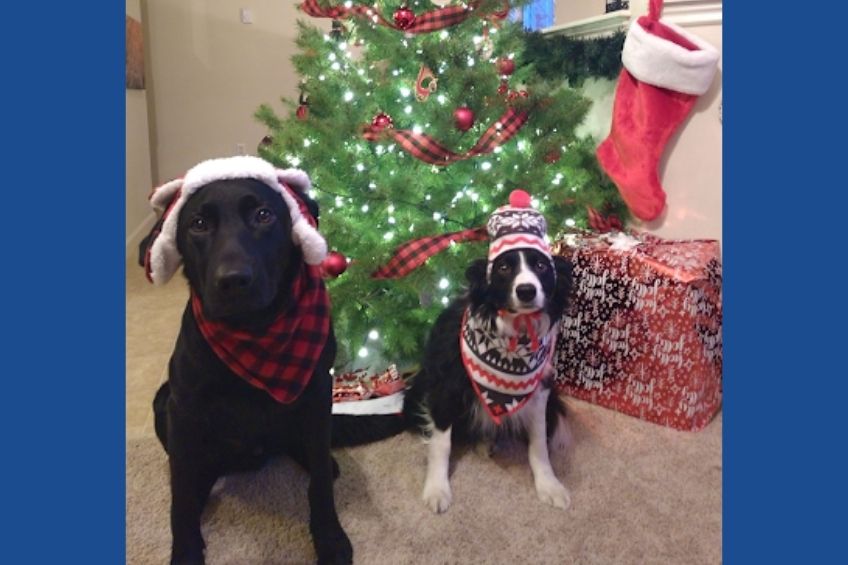 Home for Christmas: Traveling with Pets
The holidays are when people travel more than any other time of year, and many are taking their pets with them. Here a few tips for traveling with pets and things to consider before you hop on the road or head to the airport to make the trip easier for yourself and your animals.
Considerations for Traveling with Pets This Holiday Season
Booking an Appointment
Plan ahead! A health certificate is good for 10 days on the way out of the state and 30 days on the way back, so schedule your appointment accordingly. If you're driving to the lower 48, you must make both border crossings within that 10-day window, so schedule your exam only a day or two before leaving. You may also need time to try out any sedatives or other medications before your trip. Most veterinarians are booking out a few weeks at a time right now, especially if they are slowed with curbside service. Book your appointment well in advance so that you aren't left in a position of having to walk-in last minute and maybe wait hours for the necessary paperwork.
Health Certificates
If you are getting on an airplane or crossing a border (national, not state), you will need a health certificate. Your pet must be up-to-date on rabies vaccinations to secure a health certificate (and to board a plane or cross borders). Be prepared with your animals' original rabies certificate if they are currently up to date. If you don't have the certificate on-hand, no sweat; just give your vet's office a heads up when you book the appointment so they can call your regular veterinarian to get a copy. If your pet is not current on rabies or you don't have a copy, and your vet's office is closed so that it cannot be proven they are up-to-date, your pet will be required to get a booster vaccination.
Sedation
Some animals, both dogs and cats, can become severely anxious with travel, especially if they are not used to being crated. Ask your vet about sedation options when you bring your pet in for the health certificate. There are many options for sedatives available. I strongly recommend that you try the medication at home to see how it affects your pet prior to traveling. If it's not enough, too much, or has undesirable side effects, it's better to know now than to find out on the road or at the airport.
Anti-Nausea
Some pets do not travel well, in the car or on planes and may become physically ill. There are several medications available to prevent nausea and vomiting, some lasting up to 24 hours. All you have to do is ask.
Flea/Tick/Heartworm Prevention
Think about where you are traveling and the hazards of that location. For example, fleas are fairly uncommon in Alaska, thanks to our lovely long white winters. However, farther south (so pretty much everywhere else), fleas don't die in the winter. Prevention is easier and less skin-crawling than trying to resolve an infestation, so make sure your pets have the necessary preventatives. The same holds true for ticks and mosquitos. Your vet has a small arsenal of preventatives to protect your pets; you need just ask or allow your vet to prescribe these protectants for you before traveling with your pets. It is better to start them a few days before your trip to ensure adequate protection when it's paws on the ground.
Vaccines
If you are going south for the holidays, consider the area and ask your vet about vaccines recommended for that area. For instance, in the midwest and quite a few other areas, vets recommend a leptospirosis or Lymes disease vaccine booster.
Life today is more complicated than it used to be, especially in 2020, when humans require more testing and containment for travel than their pets. We can't help you with the viral testing on your end, but we can help with vaccinations, preventatives, medications, and paperwork to get your animals home for the holidays with you.
Tier 1 Veterinary Medical Center in Palmer is Alaska's only comprehensive animal hospital. We are available by appointment, in addition to accepting emergencies and walk-ins. With CT, MRI, and Ultrasound available on-site, our facility provides advanced treatment options for your pet. Contact us today to schedule an appointment.
---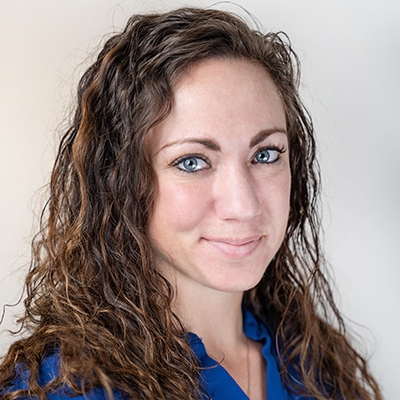 Dr. Paige Wallace is the Urgent Care Coordinator at Tier 1 Veterinary Medical Center. Born and raised right here in the Mat-Su Valley, Dr. Wallace received her education and veterinary training through her service in the United States Army. She served as a Captain with the 218th Medical Detachment Veterinary Service Support, under the 62nd Medical Brigade. Dr. Wallace has extensive experience treating trauma cases in remote areas and with limited resources, bringing a wealth of knowledge and think-on-your-feet experience to the Tier 1 VMC team.