As Alaska's largest privately owned veterinary hospital, we employ an incredible team of veterinary professionals.
As a hospital, we recognize that without these individuals, we would not be able to provide the exceptional level of care that we hold ourselves to as Doctors of Veterinary Medicine.
Our team of veterinary professionals are fiercely educated, eager for new challenges, open to diverse working conditions, and dedicated to the community that they serve.
These individuals, through exemplary work ethic and commitment, make us all strive to practice better medicine, find more answers, embrace a solution-oriented approach and BE BETTER.
We are honored to highlight those who have been in our service for more than 1-year here.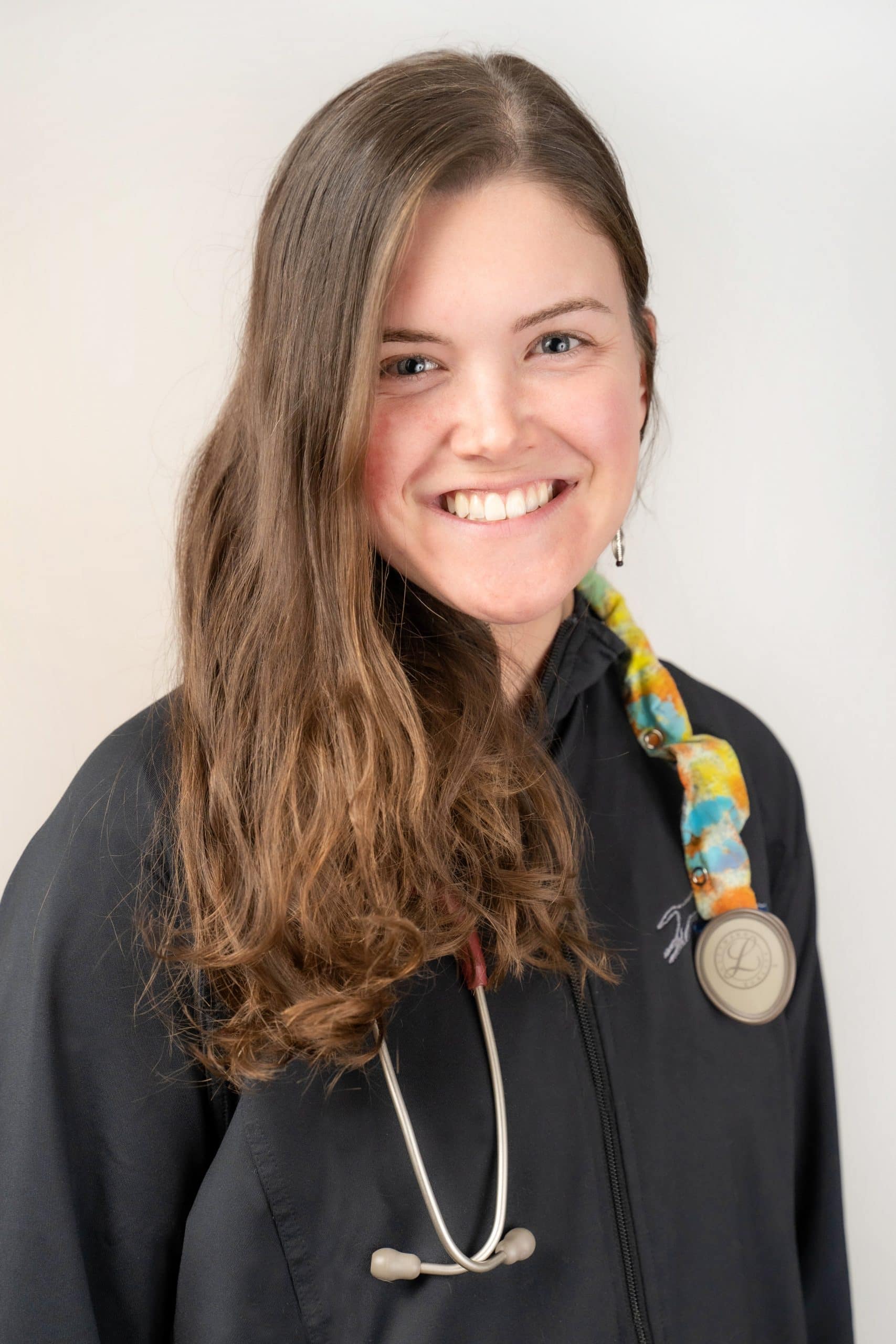 ---
Secondary Veterinary Technician
Jenn started working in the field about three years ago but has been working with animals since she was 16. Her first job in the field was at Tier 1 in 2018. From the start, she had big goals to pass her VTNE in 2021 and become licensed. She just recently achieved that goal and now has goals of applying for her specialty in emergency small animal care, in October of 2021. She loves a challenge and excitement, and that is why she loves emergency medicine. 
Jenn is very dedicated to her job but is a big believer in "working hard to play harder." When she is not working she is hiking, backpacking, running sled dogs, or working on her small side business making arts and crafts.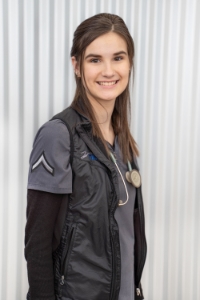 ---
Secondary Veterinary Technician
Miranda Lomelino was born and raised in Alaska. Ever since she was young, she always had a passion and interest for working with animals. Growing up she was always around pets, whether it be helping with a litter of puppies, to fostering kittens.
Miranda spent most of my free time volunteering at the local animal shelter. Her senior year of high school she was able to be apart of an amazing educational veterinary assisting class where she learned all the basic skills of being a technician assistant.
Working at Tier 1 Veterinary Medical Center has helped her grow in her knowledge and experience and she looks forward to what this career has in store for her in the future.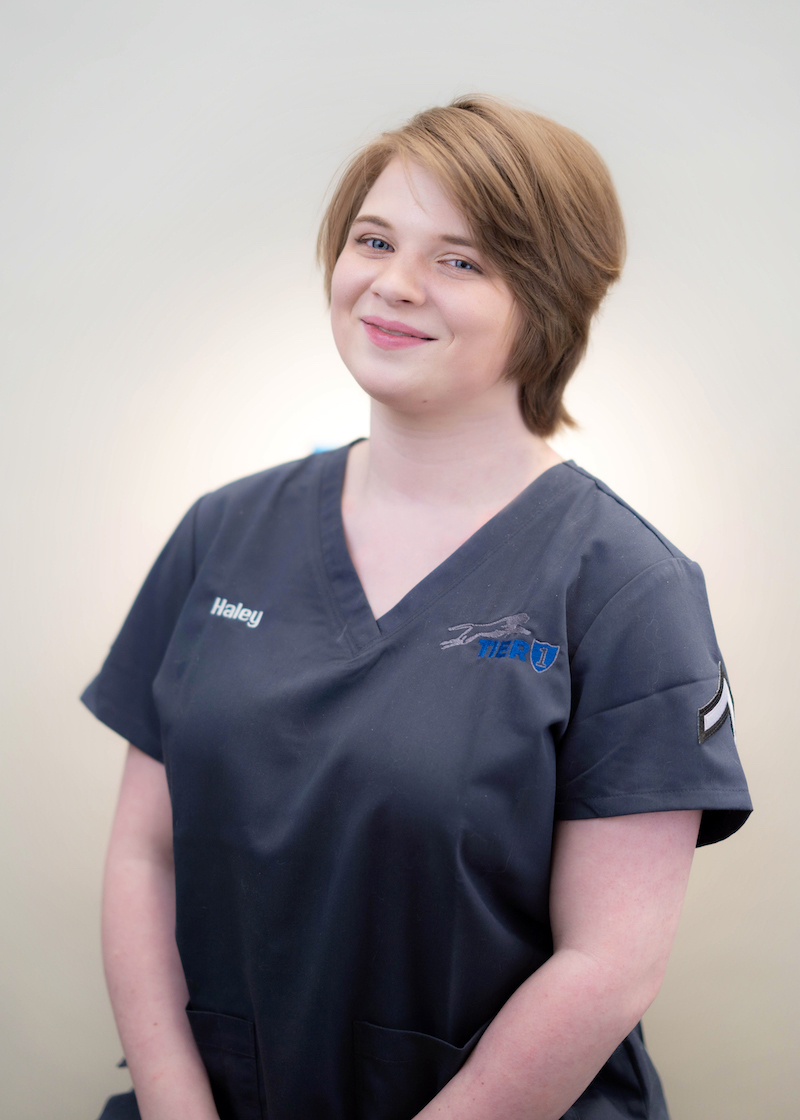 ---
Veterinary Technician Assistant
Haley Barve is a born and raised Alaskan. She grew up on her parent's dog run in Willow and knew from a young age she wanted to help Alaska's animals in anyway she could. Haley has been with Tier 1 Veterinary Medical Center  since February of 2019.
Haley's passions include reading, backpacking, and hanging out with her dog Trapper.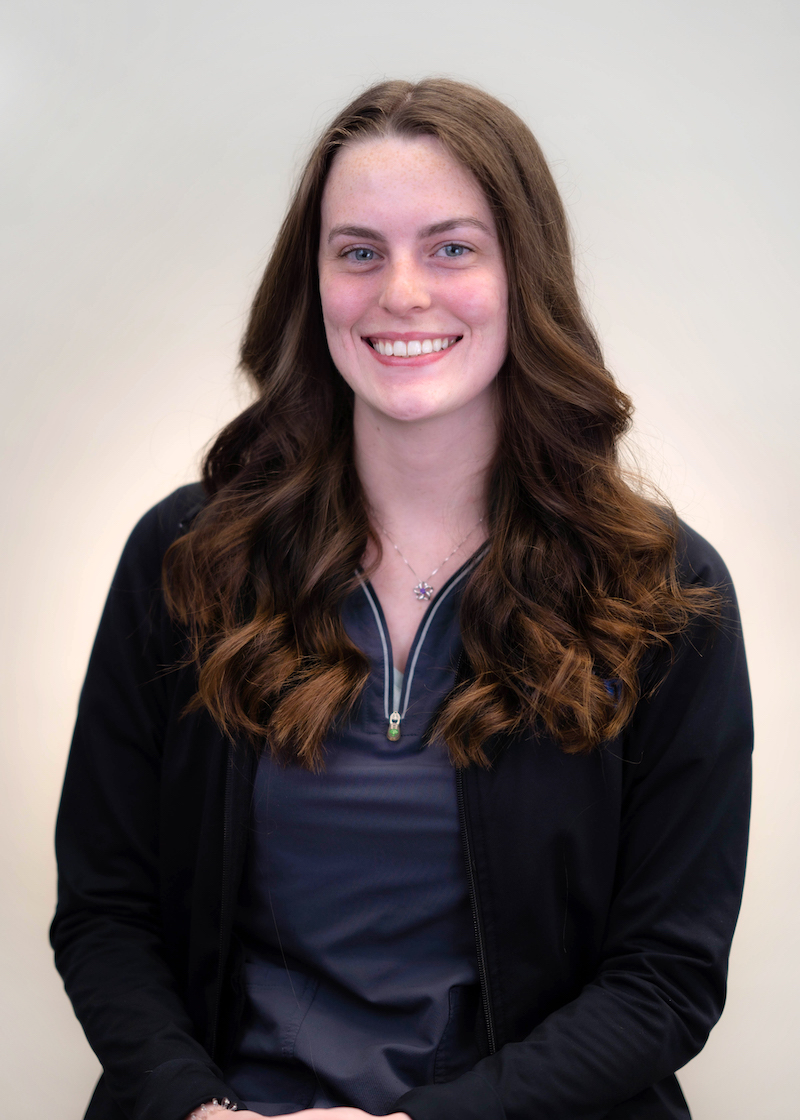 ---
Veterinary Technician Assistant
Paige Clary is a Veterinary Technician Assistant here at Tier 1. She has been with us for over a year now receiving on the job training and assisting with examinations and treatments. After finishing a vet tech class in high school and attending the University of Montana, Paige knew without a doubt she wanted to pursue a career in the veterinary field. She was born and raised here in Alaska where she grew up hiking, fishing and camping. She spends her free time with friends and family, her rough collie Embersen and orange tabby Oliver.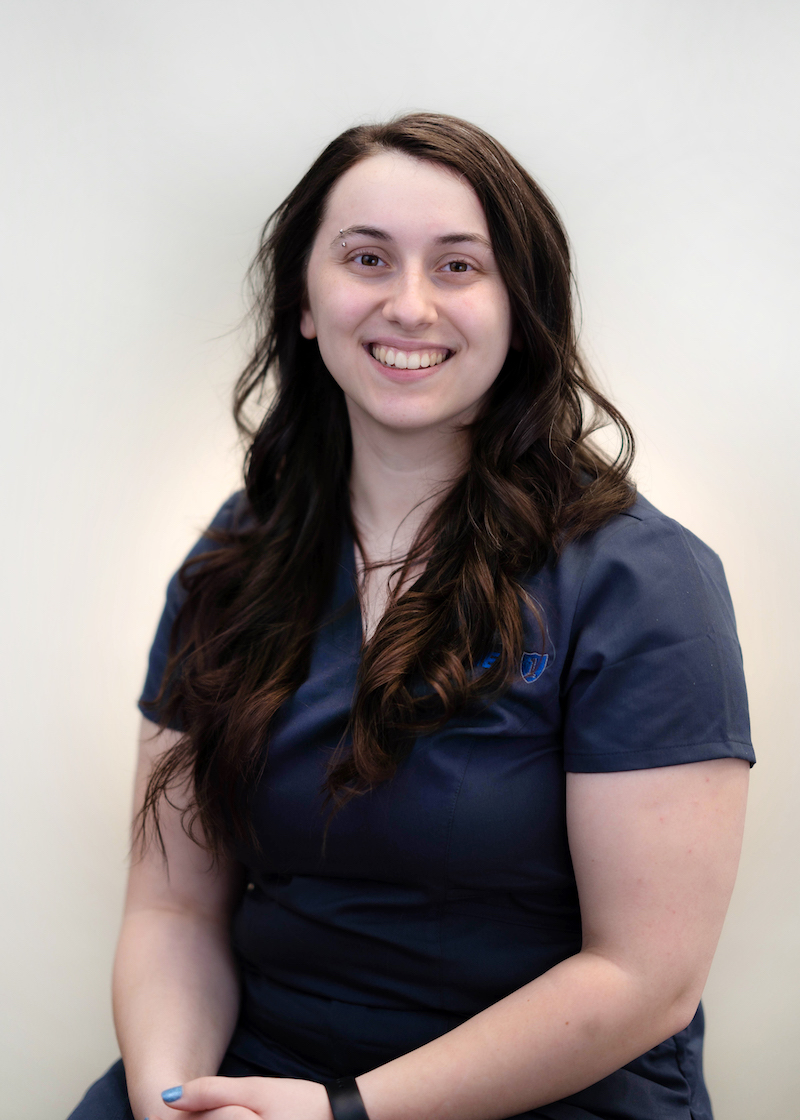 ---
Veterinary Technician Assistant
Mercedes has always loved animals and has wanted to work in veterinary medicine since she was 8 years old. Since she was 15 years old, she has worked with animals and has been in the veterinary field since 2018. Mercedes is currently working on obtaining her Associate's Degree in Veterinary Technology in the pursuit to become a Licensed Veterinary Technician. When she is not working, Mercedes loves to go hiking, fishing, and on long road trips with her two pups, Jake and Macey.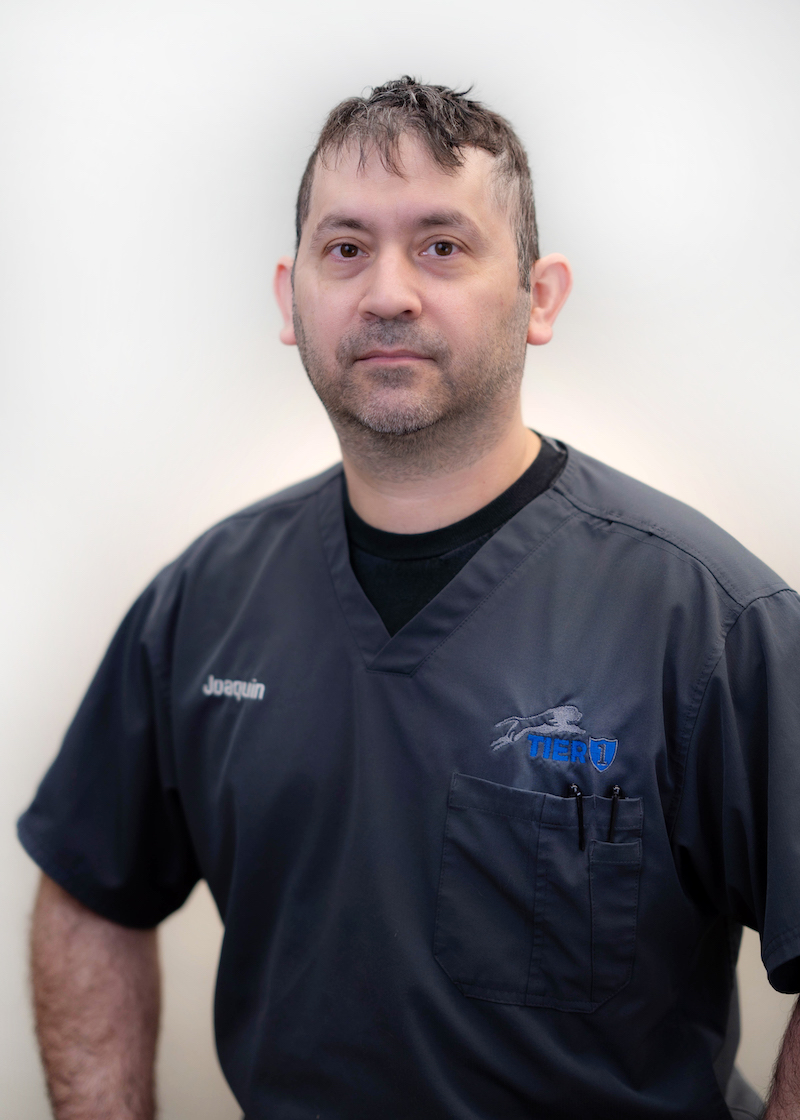 ---
Veterinary Technician Assistant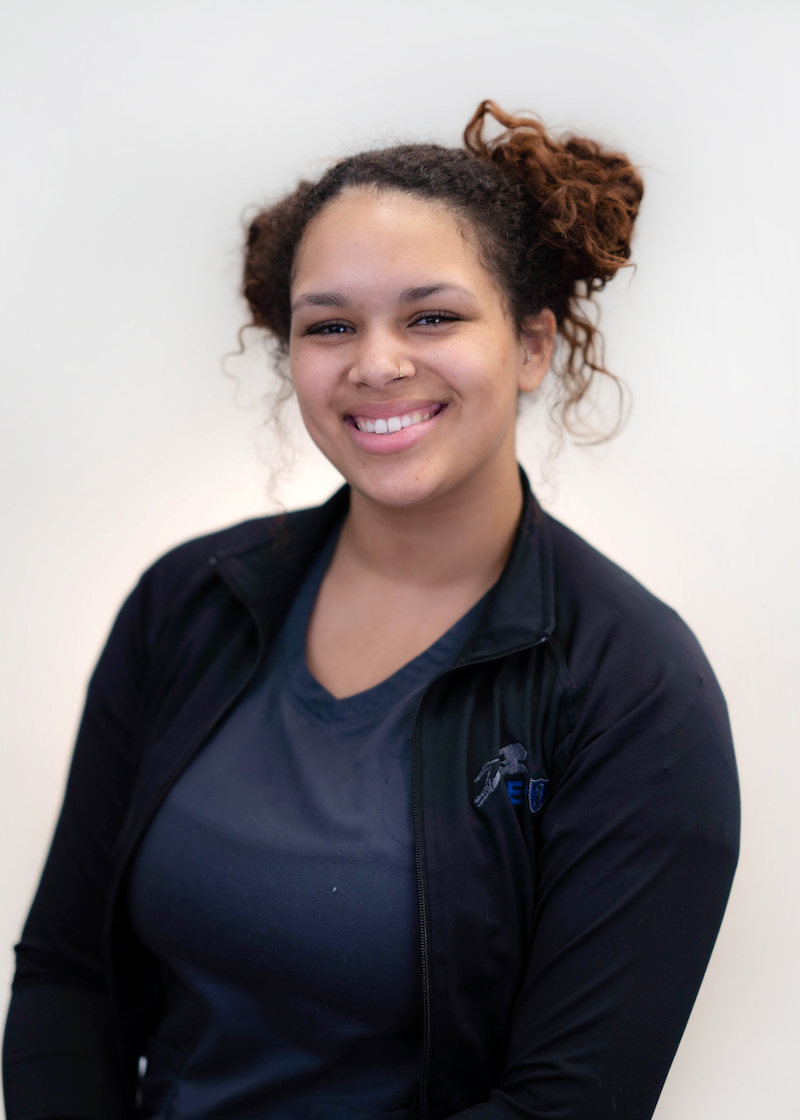 ---
Veterinary Technician Assistant