Technicians & Team Members
As Alaska's largest privately owned veterinary hospital, we employ an incredible team of veterinary professionals.
As a hospital, we recognize that without these individuals, we would not be able to provide the exceptional level of care that we hold ourselves to as Doctors of Veterinary Medicine.
Our team of veterinary professionals are fiercely educated, eager for new challenges, open to diverse working conditions, and dedicated to the community that they serve.
These individuals, through exemplary work ethic and commitment, make us all strive to practice better medicine, find more answers, embrace a solution-oriented approach and BE BETTER.
We are honored to highlight those who have been in our service for more than 1-year here.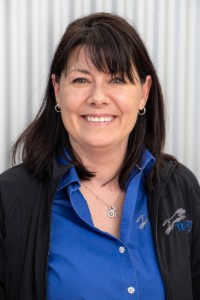 ---
Hospital Human Resources | Primary Veterinary & Ultrasound Technician
Tina brings a wealth of expertise and value to Tier 1 Veterinary Medical Center. With over 20 years in the veterinary field, she has extensive understanding of what it means working for general practitioners, emergency hospitals, and specialty clinics.
Her experience as an ultrasound technician, having taught ultrasound to many veterinarians at the Academy of Veterinary Imaging, and traveled the country teaching classes at various venues including Disney's Animal Kingdom and the CDC, has been indispensable to Tier 1 Veterinary Medical Center.
Born in San Antonio, Texas, Tina moved from Atlantic Beach, Florida, strictly to work at Tier 1 Veterinary Medical Center. When she's not working, you can find her in her RV or curl up with a good book.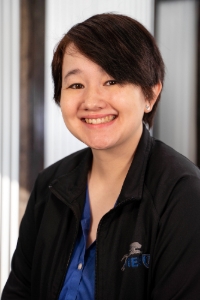 ---
Customer Service Representative for the Specialty Wing of the Hospital
A life-long local, Brittaney has lived in Alaska all of her life. For the last 4 years, Brittaney has dedicated her career to learning the versatility needed to work in the veterinary industry and perfecting her interpersonal communication skills.  Her passion has been for love, nurturing, and care for animals.  

Her diverse background as a pet owner, owning 11 animals exactly, has made her well suited for working in our specialty services wing.  Brittaney has extensive experience with animals ranging from all backgrounds and stages.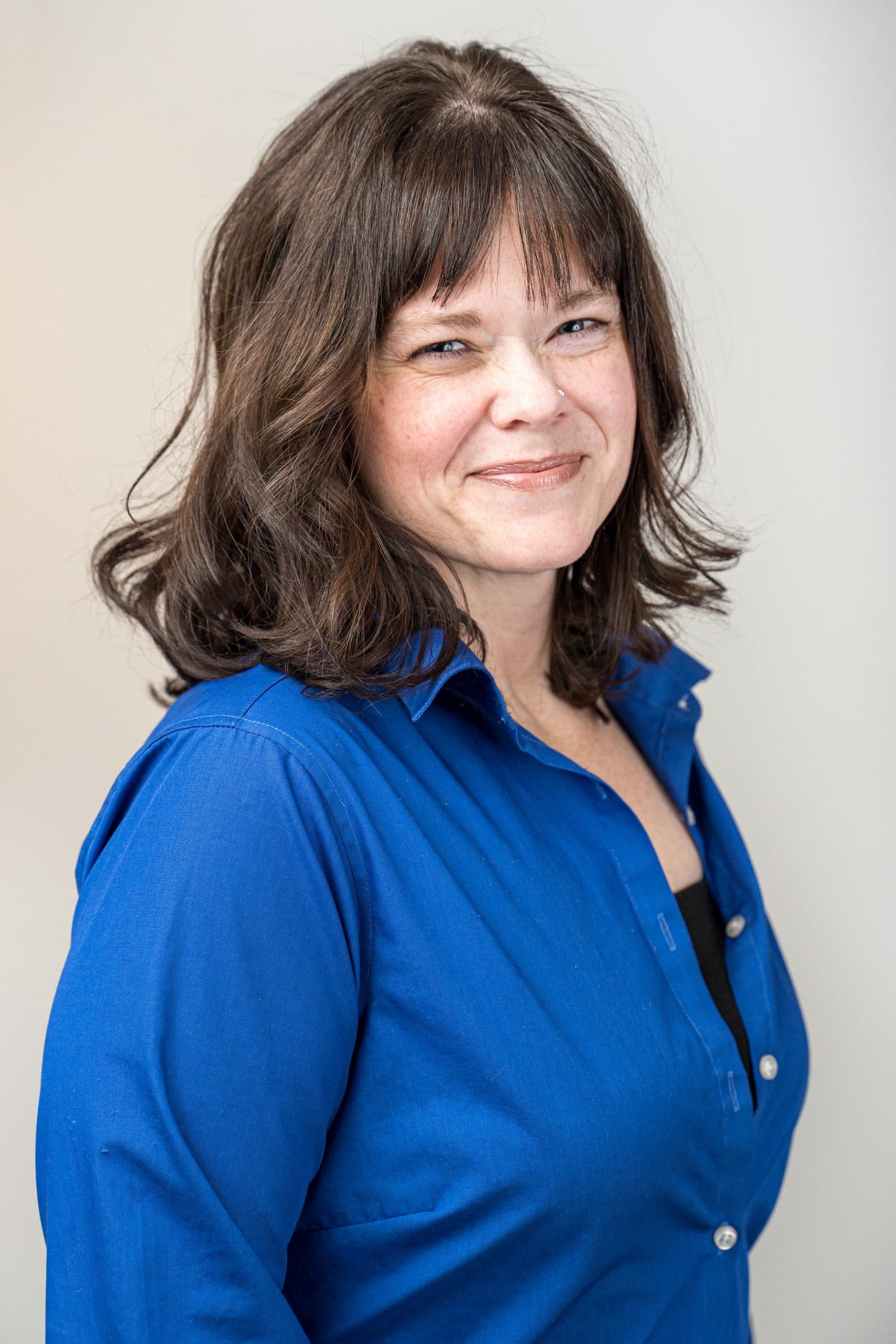 ---
Customer Service Representative
In 1999, Ashley's husband transferred to Alaska during his service with the U.S. Army.  The Oldham family, including their two sons,  settled in the Mat-Su Valley.

Ashley began as a technician before advancing to the customer service representative path, having an intuitive nature that allows her to provide opportunities for customer service enhancements throughout the hospital.  Ashley strives to anticipate, identify, and understand customers' wants, needs, and concerns. .  Ashley has proven herself to be invaluable to the client experience within the hospital, and you always find her at her personal best when visiting us.

When not at work, Ashley is an outdoor enthusiast who loves to spend time with her family and friends - oh, and we can't forget her 5 dogs and 2 cats.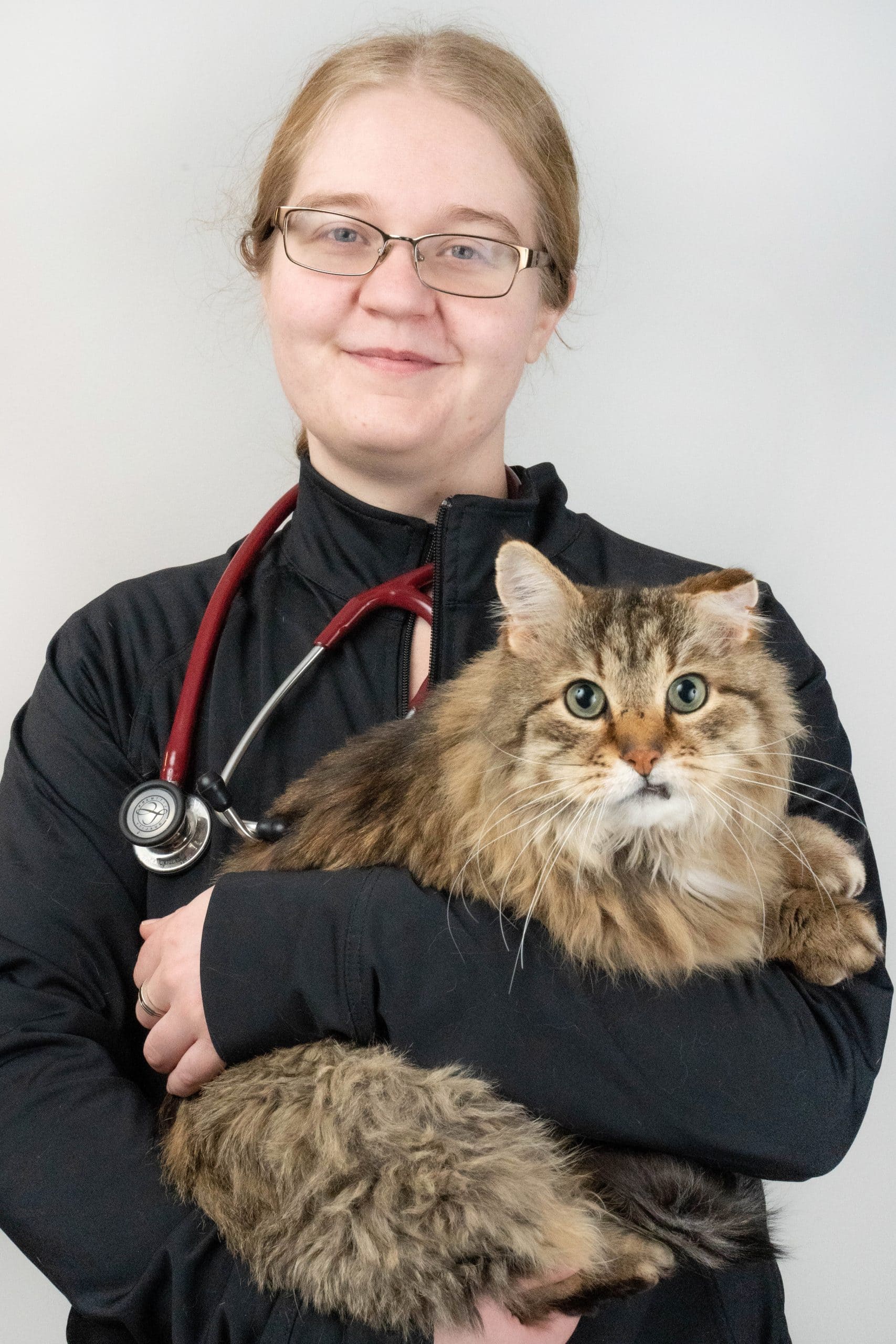 ---
Lead Veterinary Technician | Focus on Emergency & Critical Care | Licensed Veterinary Technician
Hailing from British Columbia, Canada, Rose moved to Alaska and joined Tier 1 in the fall of 2018, having previously worked with both small and large animals in a variety of general practices and emergency facilities. She has a passion for emergency/critical care medicine and is planning to apply for her Veterinary Technician Speciality in 2021.
When she's not working or studying for her specialty, she enjoys fostering cats, riding horses, and participating in both local and international spay/neuter projects, as well as writing creative nonfiction about life as a veterinary technician.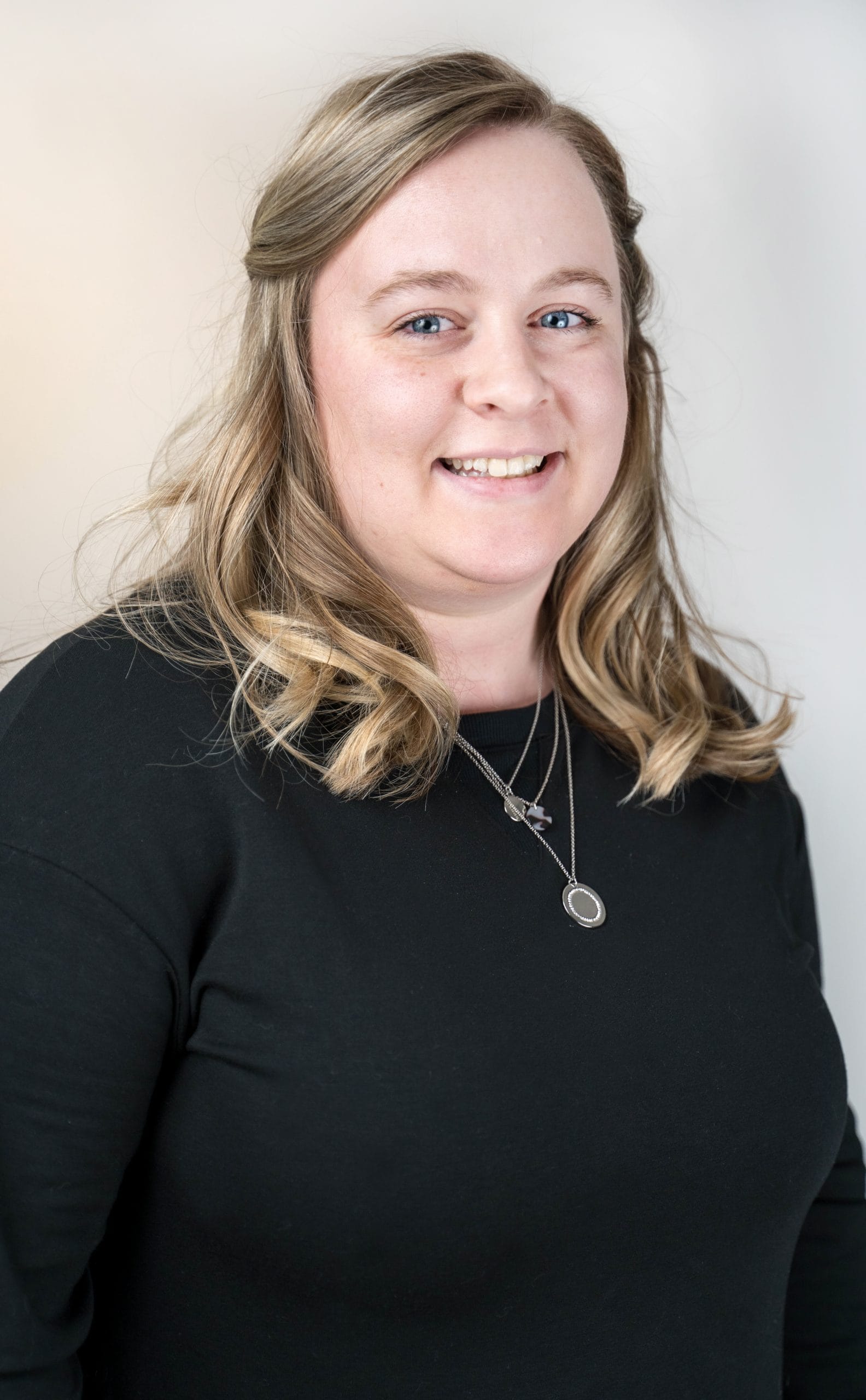 ---
Lead Veterinary Technician | Focus on Emergency & Critical Care | Licensed Veterinary Technician
Emmy is an LVT with an interest in transfusion medicine, dentistry, & emergency medicine.  
She currently has three dogs, a cat, & three birds. When not working Emmy participates in agility with her blue heeler, Pistol and loves watching the Alabama Crimson Tide football games.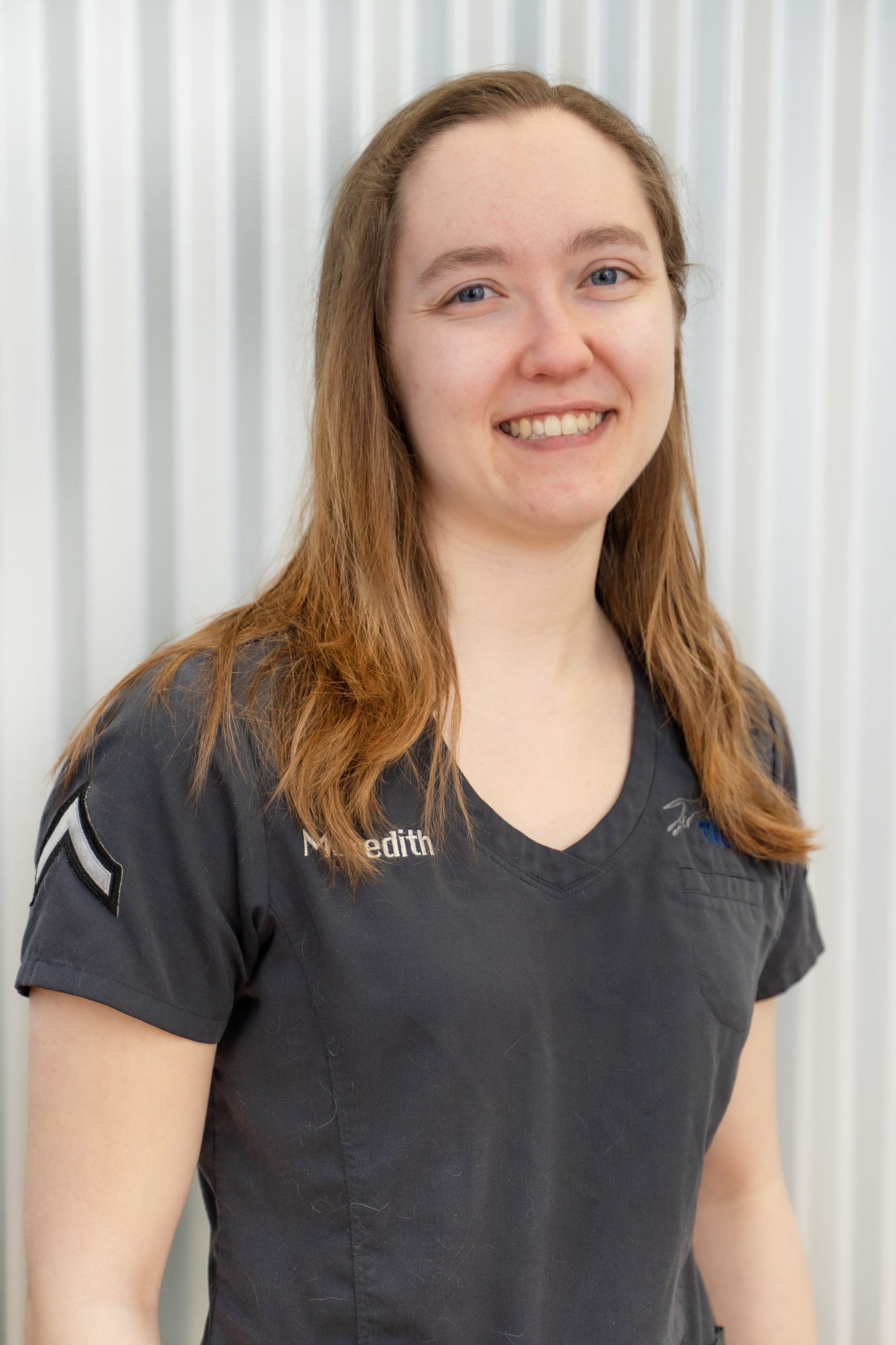 ---
Primary Veterinary Technician | Licensed Veterinary Technician
Meredith is a licensed technician at Tier 1, having started working here the day they opened. Previously Meredith worked as a sled dog tour guide for 8 years, managing Seavey's IdidaRide Sled Dog Tours in Seward. She has a BA in theatre and dance from UAA, and is currently pursuing a BS in Biology. Meredith passed the VTNE and became licensed in October 2020.
Meredith is also an Iditarod dog musher, owning and operating Fun On The Run Kennel in Knik, Alaska, which is composed of approximately 30 sled dogs, and her four pet dogs (Charlie the Cavalier King Charles Spaniel, Sierra the Dutch Shepherd, Neal the Borzoi, and McKinley the 3-legged sled dog) and her cat, Archie, who is chief mouser at the kennel.
In her spare time Meredith can usually be found hiking, kayaking, camping, dog mushing, or training in various dog sports with her dogs.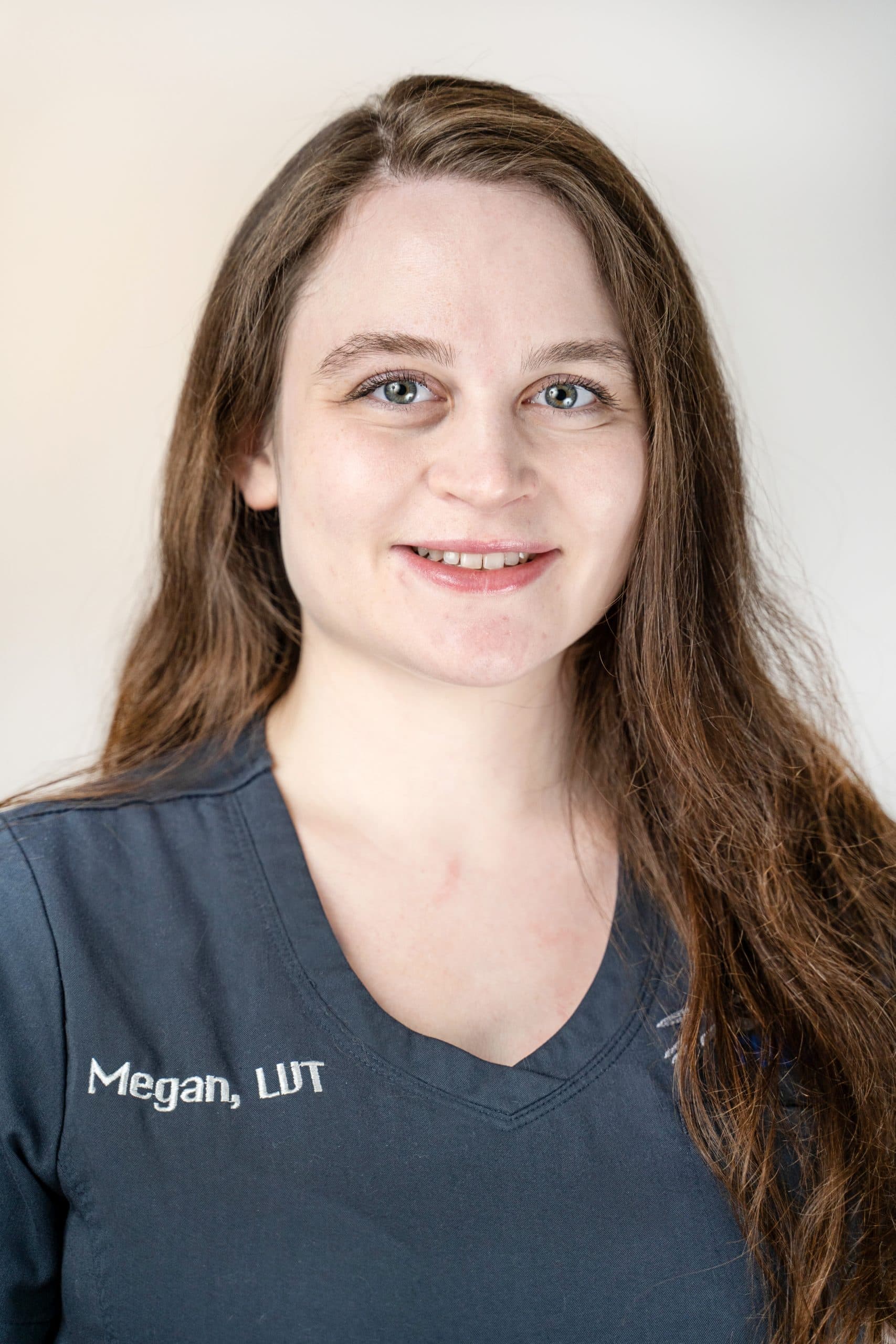 ---
Primary Veterinary Technician | Focus on Anesthesia | Licensed Veterinary Technician
Megan is a Licensed Veterinary Technician. She went to college at the University of Colorado, Denver and Bel Rea Institute of Animal Technology. She obtained her degree in Veterinary Technology from Bel Rea Institute. Megan has been working in the veterinary field since 2013, gaining experience and developing special interests in anesthesia and emergency medicine. She has a passion for learning and strives to offer gold standard care whenever possible.
During her free time, she loves to travel and adventure outdoors. Most of all, she enjoys spending time with her husband, children, and Pembroke Welsh Corgis.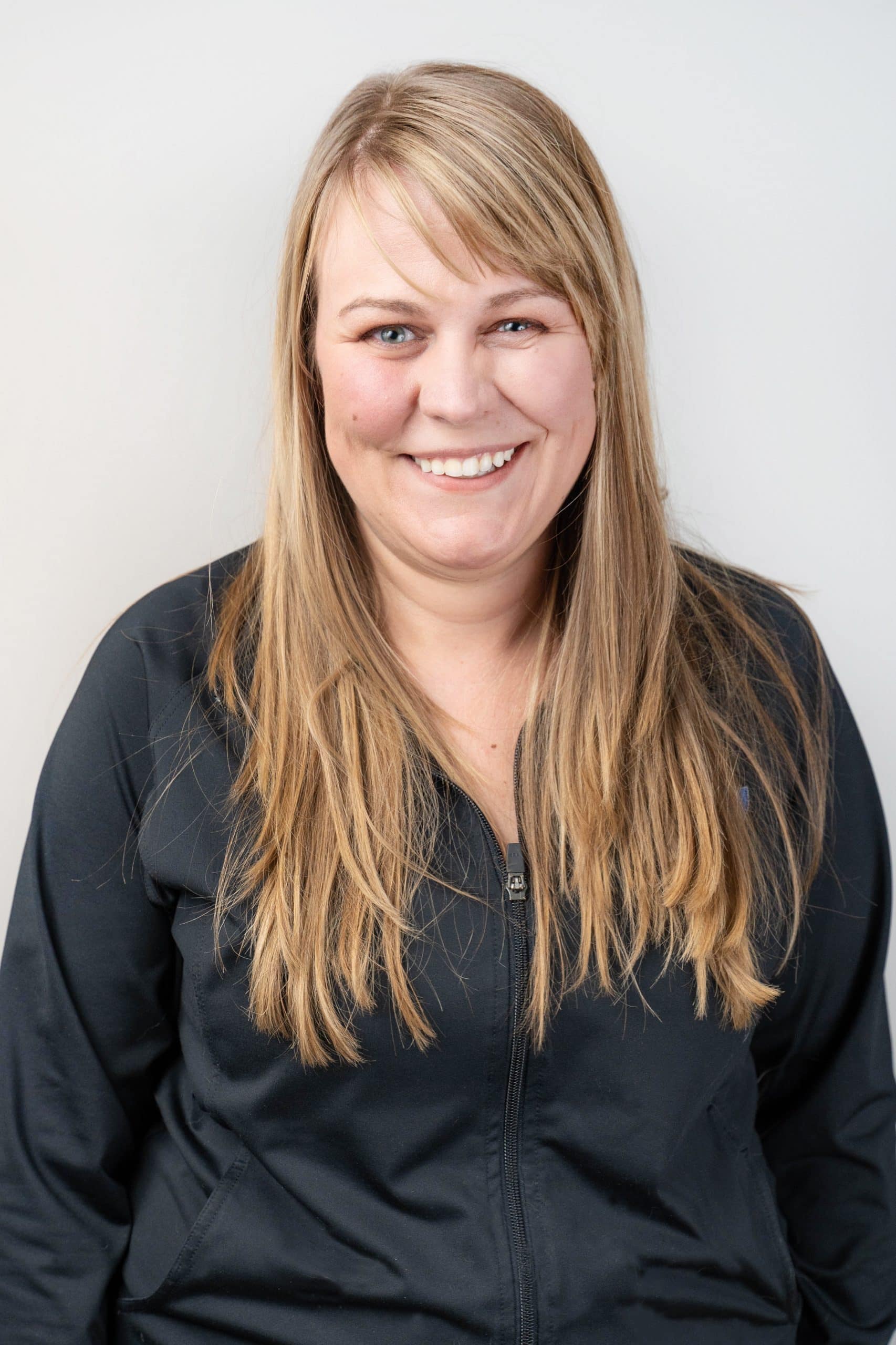 ---
Primary Veterinary Technician | Focus on Internal Medicine | Licensed Veterinary Technician
Lindsey Owen, LVT, has been with Tier 1 since June 2018. She joined the team because of her passion for advanced veterinary care and to experience growing with a hospital since inception. After obtaining a BS in Organizational Leadership, she found her calling in Veterinary Medicine in an effort to learn about the best practices in animal husbandry and nursing care for her recreational sled dog team. She obtained her small animal technician certificate from Cedar Valley College and obtained her license. Currently, she works as an Advanced Imaging, Internal Medicine, and Oncology technician. She is also preparing to apply for her Veterinary Technician Specialty in Small Animal Internal Medicine.
When not working, she enjoys all things outdoors, especially mushing.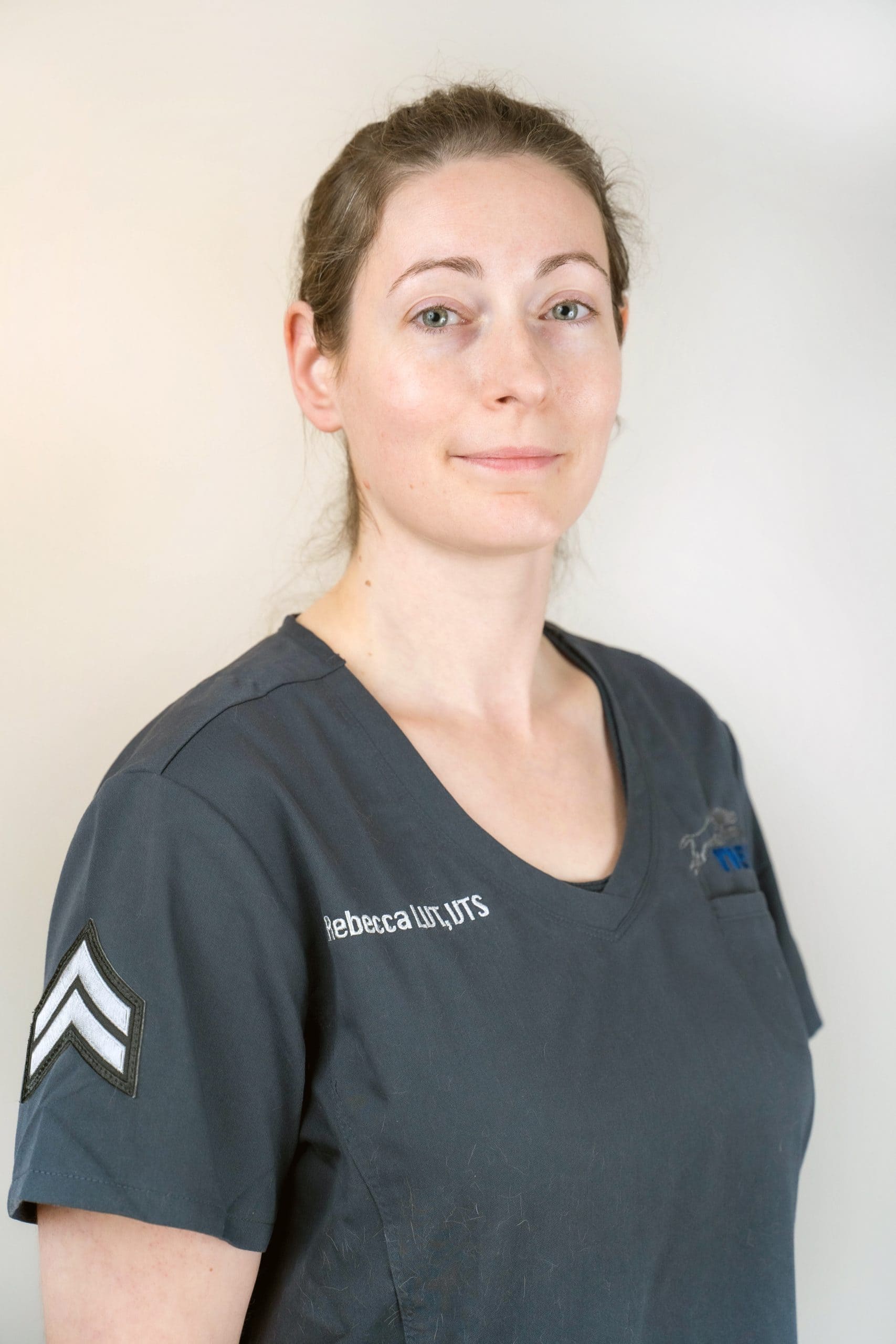 ---
Primary Veterinary Technician | Veterinary Technician Specialist | Licensed Veterinary Technican
Alaskan grown from Kodiak Island, Rebecca joined the Tier 1 family fall of 2018. Rebecca has worked primarily in small animal facilities in her fifteen years of experience. She obtained her Veterinary Technician Specialty in Clinical Practice Canine/Feline in 2017 but has her eye on more certifications, including rehabilitation and pain management.
Outside of work, Rebecca enjoys being outdoors with her husband, barbeques with family, mounted archery, or snuggling with her doodle-mutt Beaker or sassy feline Bonsai.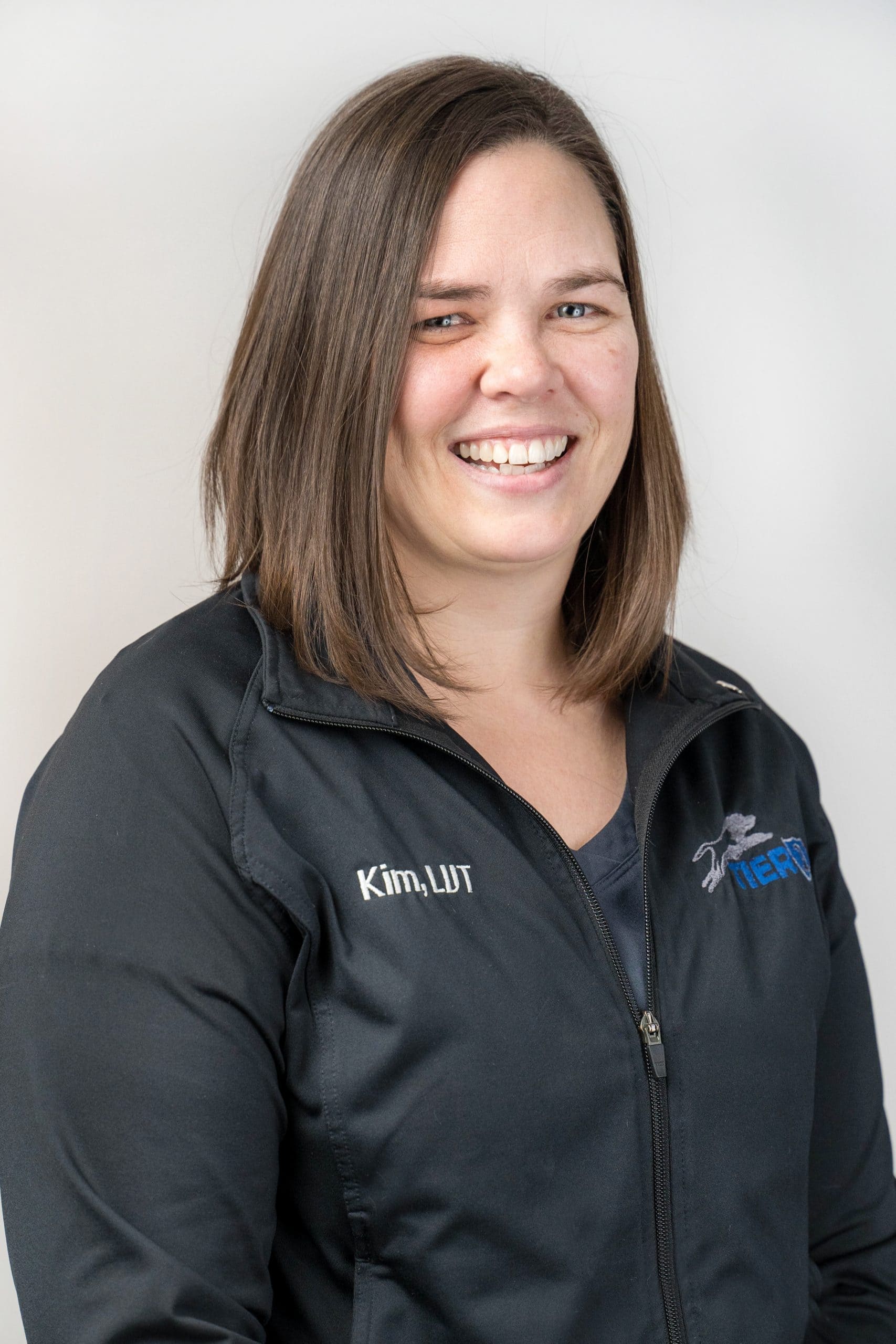 ---
Primary Veterinary Technician | Focused on Surgery | Licensed Veterinary Technician
Born in Texas, Kim moved to Alaska with her family during the oil boom of the 1970's and has spent her life between Texas and Alaska ever since, making Alaska her home once again in 2013. A graduate from Texas A&M University with a BS in Animal Science, Kim continued her education with an AAS in Veterinary Technology and has been a Licensed Veterinary Technician since 2002.
With a special interest in surgery, Kim has worked as a surgical technician at veterinary specialty hospitals in Houston,Texas and Anchorage, Alaska since 2004. When hearing about Tier 1 Veterinary Medical Center opening in the Mat-Su Valley, Kim was excited for the opportunity to "get in on the ground floor" and be a part of the Tier 1 team from the beginning.
In her spare time, Kim enjoys outdoor adventures and the dog sport of Barn Hunt.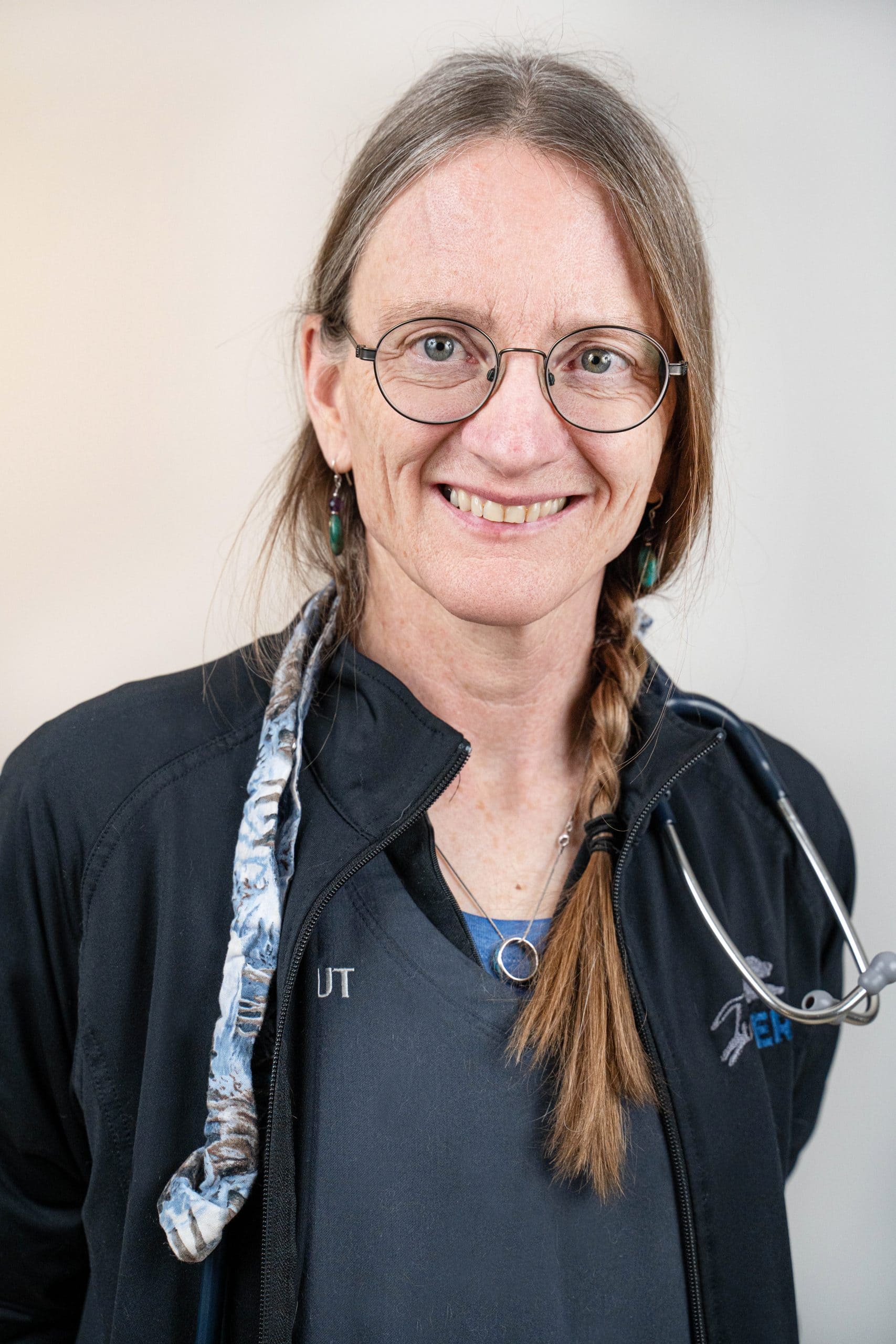 ---
Primary Veterinary Technician | Focus on Emergency & Critical Care | Licensed Veterinary Technician
Julia grew up in North Carolina and has always loved wild places. A love of the outdoors led her north, west, and, eventually, to Alaska. Her background includes experiential education, conservation ecology, and backcountry wilderness dog sledding trips. Animal husbandry drew her to veterinary medicine, and she has been a licensed technician since 2014.
She is currently working towards her VTS in Emergency and Critical Care. She enjoys volunteering as a technician on trips to offer spay/neuter services to rural Alaska. She lives with her husband and 3 pet dogs.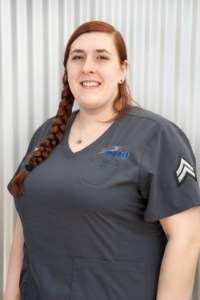 ---
Primary Veterinary Technician | Licensed Veterinary Technician
Beth was born in Alaska, but raised in the lower 48. She returned to the valley for the opportunity to work at Tier 1 Veterinary Medical Center in November 2018. She earned a bachelor's degree in animal science from the University of Tennessee at Martin and an associate's in veterinary technology from San Juan College. She has been in the veterinary field for over a decade and has experience in general small animal, emergency and large animal medicine.
In her spare time she enjoys new experiences in beautiful Alaska with her dogs, a beagle named Yogi Bear and a corgi named Bjorn.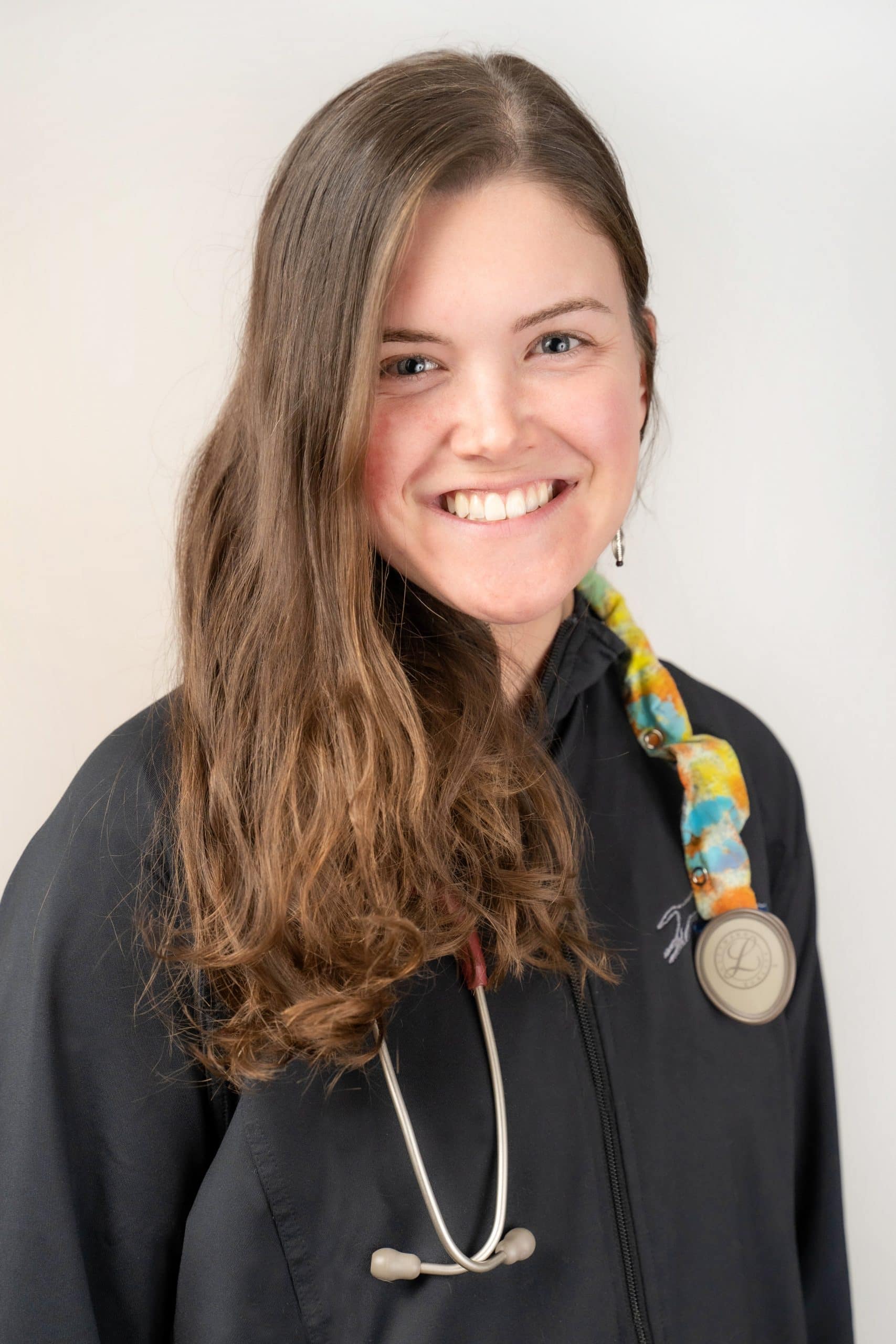 ---
Secondary Veterinary Technician
Jenn Pratt is originally from WA state. She has been working with animals since she was 16. When she was 23 she moved to Bend, Oregon to work with sled dogs and when she was 25, started running dogs in Nenana, AK for half the year. After falling in love with Alaska and the sport, she decided to buy property in Willow Alaska and start her career as a technician.
Besides running dogs and being a technician, Jenn is passionate about rock climbing, dancing, being creative through art, and spending time in the summer gardening.
It is her goal to take her VTNE in 2021, and become a licensed technician.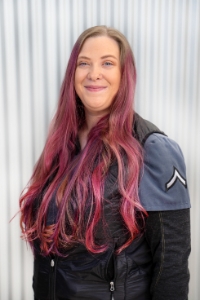 ---
Secondary Veterinary Technician
Laura Mae, born and raised in the Matanuska-Susitna Valley, joined Tier 1 VMC in the summer of 2018. She decided from a young age that working in the veterinary field was her passion, and has strived every day to achieve this goal.  Her goal is to take the VTNE and become a Licensed Veterinary Technician.
In her spare time, she enjoys the typical Alaskan lifestyle; hunting, fishing, hiking. Laura Mae also fosters and rescues animals, primarily that have behavioral or physical issues, and is a certified dog obedience instructor.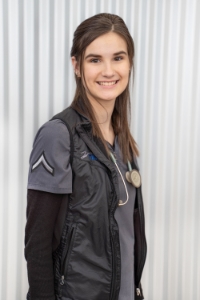 ---
Secondary Veterinary Technician
Miranda Lomelino was born and raised in Alaska. Ever since she was young, she always had a passion and interest for working with animals. Growing up she was always around pets, whether it be helping with a litter of puppies, to fostering kittens.
Miranda spent most of my free time volunteering at the local animal shelter. Her senior year of high school she was able to be apart of an amazing educational veterinary assisting class where she learned all the basic skills of being a technician assistant.
Working at Tier 1 Veterinary Medical Center has helped her grow in her knowledge and experience and she looks forward to what this career has in store for her in the future.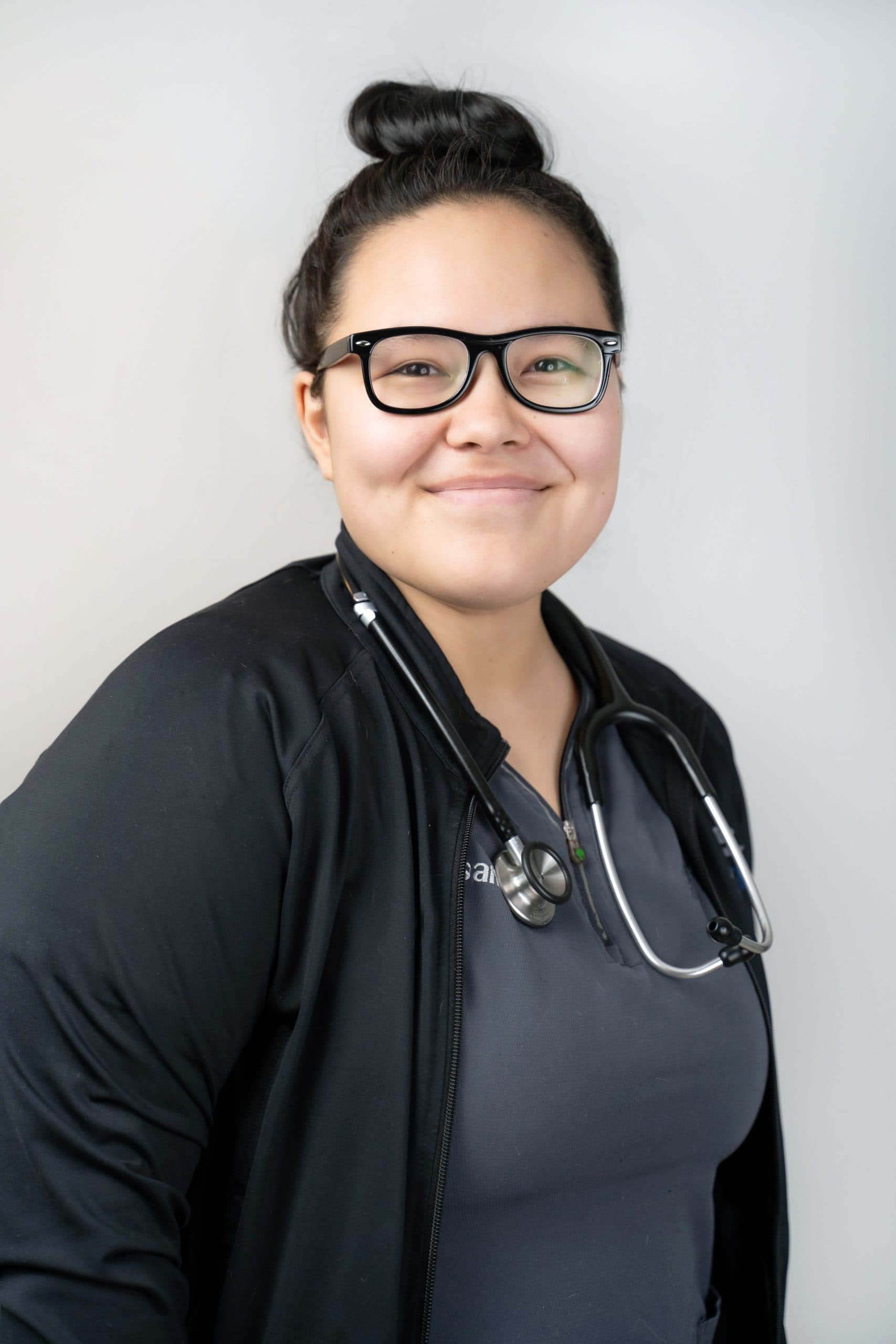 ---
Secondary Veterinary Technician
Susan is a secondary technician. She has lived in Alaska her whole life. Susan has lived all over Alaska, including cities, and islands in the middle of the ocean. Her love for animals started when she was young and it has progressed through a lot of training throughout her life to get to the point where she is at now. Susan is not done achieving her goals because she is finishing up a full ride scholarship at the University of Alaska Anchorage. Susan also plans to take the VTNE to become a licensed veterinarian technician in the following years.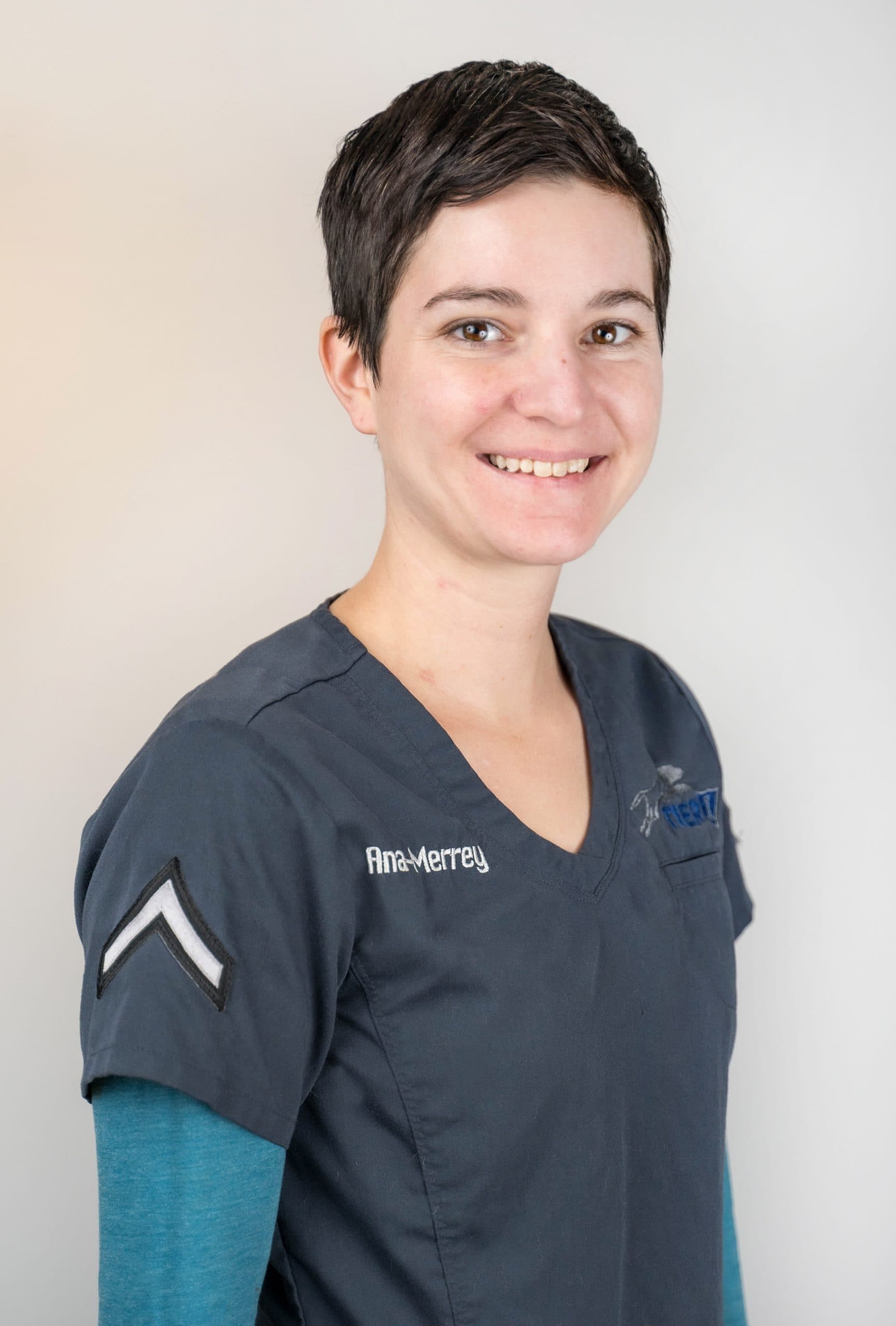 ---
Primary Veterinary Technician
Ana-Merrey been working as a Primary Technician with Tier 1 since October of 2018. She has an associate's degree in Veterinary Technology from Pima Medical Institute and worked at veterinary clinics in Colorado and Minnesota before moving to Alaska. She has a particular interest in felines and exotic pets. Before turning to the Veterinary profession, she studied music at Colorado State University and currently plays clarinet and banjo part-time with the 67th Army Band.
In her free time, she enjoys rock climbing, hiking, yoga, playing music, and spending time with her cats, ducks, chickens, and reptiles.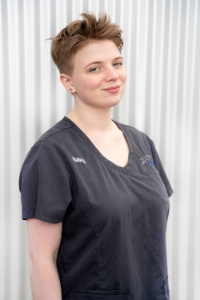 ---
Veterinary Technician Assistant
Haley Barve is a born and raised Alaskan. She grew up on her parent's dog run in Willow and knew from a young age she wanted to help Alaska's animals in anyway she could. Haley has been with Tier 1 Veterinary Medical Center  since February of 2019.
Haley's passions include reading, backpacking, and hanging out with her dog Trapper.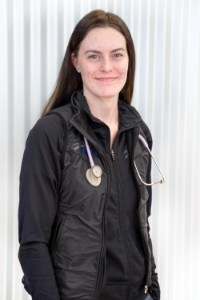 ---
Veterinary Technician Assistant
Paige Clary is a Veterinary Technician Assistant here at Tier 1. She has been with us for over a year now receiving on the job training and assisting with examinations and treatments. After finishing a vet tech class in high school and attending the University of Montana, Paige knew without a doubt she wanted to pursue a career in the veterinary field. She was born and raised here in Alaska where she grew up hiking, fishing and camping. She spends her free time with friends and family, her rough collie Embersen and orange tabby Oliver.