---
Privately Owned Hospital. Multiple Modalities
After all… it is the only state big enough for the kind of dreams that you have.
With over 20,000 square feet, Tier 1 Veterinary Medical Center is becoming the pinnacle of success when it comes to veterinary care.

Oh, and it has nothing to do with our size.

We practice the type of medicine you got into veterinary care for.

Tier 1 VMC is as authentic as the landscape that surrounds our hospital in Palmer, Alaska.
---
---
Current Openings
Join the Tier 1 team and open the door to premier training opportunities and a unique professional experience.
---
We are looking to expand our team by adding professionals in the following disciplines: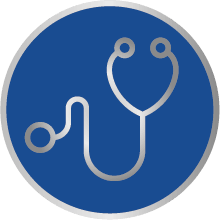 Veterinary Internal Medicine Specialist
Reverse the damage of musculoskeletal issues causing chronic pain for your pet with stem cell therapy.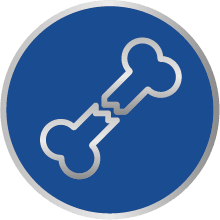 Board-Certified Veterinary Surgeon
Keep your animals smiling with our oral health service offerings. From teeth cleanings to root canals, we provide all the dental services your pet may need.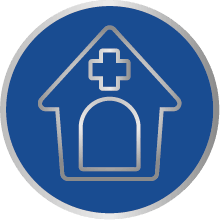 Veterinary oncologists
Rest assured that your pet will have a comfortable place to recover after intensive medical procedures.
What sets Tier 1 VMC Apart?
---
---
Peer Groups

Overnight hospitalization 7-days a week. With multiple modalities within the hospital, you will have a network of peers to collaborate with.
Reinvestment

Our Leadership team allocates funds every year to reinvest in technology and medicine.


Public Relations

Dedicated marketing and public relations team to build your professional reputation and combat negative press.


1:5 Ratio.

Our Hospital has a 1 DVM to 5 Support Staff ratio. We actively work to maintain this ratio so our Specialists have the support they need.
Urgent Care

Our Emergency Hospital, located within the General Practice wing means a constant source of referrals for our Specialists.
Population

As the only animal hospital in the State of Alaska of its caliber, Tier 1 VMC serves all of Alaska's 700,000+ residents.


Iodine-131

Licensed by the U.S. Nuclear Regulator Commission to provide Iodine-131 within the hospital.
Computed Tomography

An in-house CT to provide advanced imaging for diagnostic purposes.
*Coming Soon* LINAC

Tier 1 VMC is working towards building our linear accelerator (LINAC) wing for our Oncology department.
Worried about the move?

We've Got You!
---
A relocation bonus for non-residents to assist with moving expenses.

Logistics coordinator to help you plan your move.
Housing Resources Coordinator: work with a professional to find a home.
Career Development Paths: never feel stuck again in your career. Work with our seasoned professionals to ensure that you are plotting a course towards continued excellence in your field.
---
Think Veterinarians are underpaid?

Not around here.
At Tier 1, we believe in supporting our team, so we invest in you.
---
Who better to understand what for the most part, DVM's feel underpaid and undervalued in their careers than a team of veterinary professionals themselves.

Our CEO and VP are both active Veterinarians. Not only do they understand the financial needs of DVM's but they advocate constantly for them within our hospital.

That is why our Tier 1 Veterinary Medical Center team of doctors is highly compensated and able to spend more time out of the hospital than most of their peers. We call this a solid work-life balance.
---
Salary & Benefits of Joining Our Team*:
---
2x the Earnings Potential Compared to National Averages **
401(k) Retirement Plan
Paid Vacation Leave
Paid Sick Leave
Liability Insurance
Continued Education Workshops and Seminars
Continued Education Pay & Opportunities
In-House DVM Licensing Renewal
---
*Benefits available for eligible employees
**Based on 2017 National DVM Averages
Work-Life Balance?

Yeah, we get that.
Alaska affords endless opportunities for adventure.
---
Located just 35 miles north of Anchorage, Alaska, is the pristine Mat-Su Valley, home of Tier 1 Veterinary Medical Center.

The Mat-Su Valley is an unspoiled area of Alaska with dizzying mountain views and trickling rivers running in every direction.

Our Specialists work 4-days a week so that they can actively manage a proper work-life balance.
---
Small Stream, Fresh Water & Deep Sea Fishing
---
---
What are you waiting for?
---
The Tier 1 team is a group of exceptional doctors who are leaders in the field, and we ensure that each member of the team feels appreciated and fulfilled. Through continuing education, profit sharing opportunities, outstanding benefits, and competitive salaries, our aim at Tier 1 is to ensure that you have all the resources you need to succeed in your career.