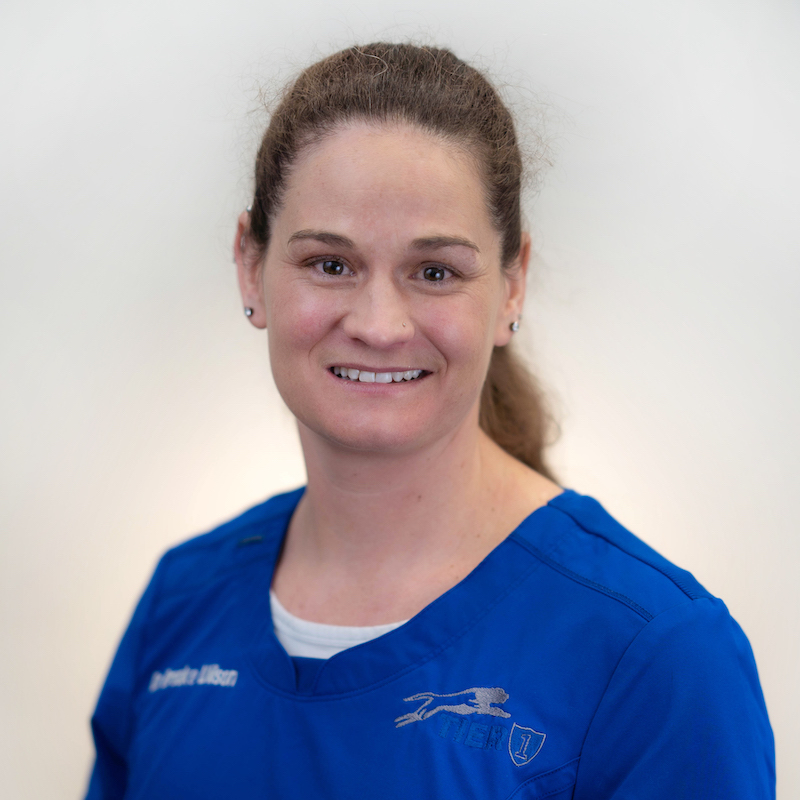 ---
Certified Acupuncturist and Holistic Medicine for Tier 1 Veterinary Medical Center
Just like humans, our pets can suffer from chronic illness and/or pain.
That pain can manifest through continued use making activities of daily living like running, climbing stairs, walking great distances or even eating difficult.
As a seasoned athlete and avid outdoorsman, Dr. Wilson knows first hand how the muscles respond to continued strain and how injury or illness can cause long-term chronic pain issues.
Dr. Brooke Wilson is passionate about learning everything she can about soft tissue injuries and how to treat chronic pain, naturally.
Dr. Wilson began to explore Traditional Chinese Medicine so that she could work naturally with the pets that she cares for using herbs, controlled diets and, acupuncture.
Dr. Wilson is a certified acupuncturist with the Chi Institute and has treated cats, dogs, horses, cows, rats, alpacas with acupuncture and herbs throughout her working career.
The work that she does with animals suffering from long-term pain and disabilities has been remarkable. Often patients who would not engage in Acupuncture on themselves are skeptical but after a few sessions see first hand at how noticeable the results are. Dr. Wilson's expertise in this area has made her the most privately sought, holistic veterinarians in Alaska and it is a privilege to have her provide full-time care for Tier 1 Veterinary Medical Center's patients.