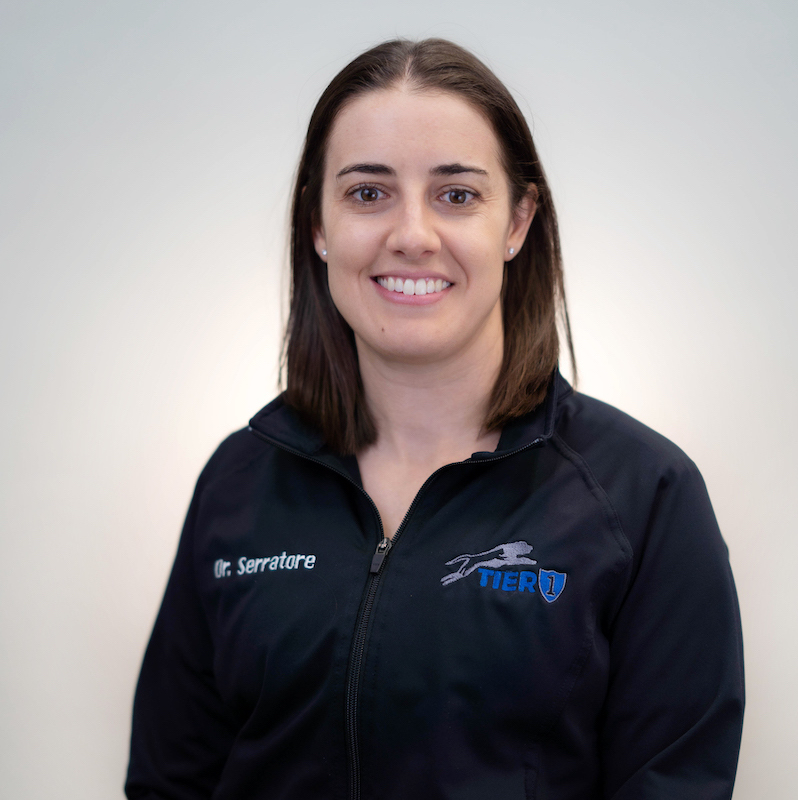 ---
Dr. Vanessa Serratore, DVM
Resident Trained Surgeon
Tier 1 Veterinary Medical Center
Dr. Serratore is thrilled to be a part of the Tier 1 team. Born into a veterinary family, she watched her parents pursue their dream of building and growing a successful general practice hospital in Seattle. Her passion for surgery developed early on and has taken her around thecountry in pursuit of her training.
Dr. Serratore completed her residency in small animal surgery at MedVet in Columbus, OH. She performs a variety of surgeries including soft tissue, orthopedic and neurologic procedures. Raised in the pacific northwest, she couldn't be happier to be back in the mountains and call Alaska home.
Dr. Serratore loves adventure and can often be found exploring the outdoors on foot, horseback, in the air or on the water. She lives with her two adorable, yet rambunctious, shelter cats named Sage and Spice.