Mobile Ultrasound Services
Tier 1 Veterinary Medical Center now offers mobile ultrasound services to our fellow veterinary clinics in the MatSu Valley. Mrs. Tina Cleckler, our highly experienced ultrasound technician, will administer mobile ultrasounds on Mondays, Wednesdays, and Fridays.
Advanced Imaging
Tier 1 stays on the cutting edge of technological advancements for diagnosis and treatment.
---
Tina Cleckler received her training from the Academy of Veterinary Imaging and has traveled the country teaching classes at various venues, including Disney's Animal Kingdom and the CDC. Now she can be traveling to your veterinary hospital in the Tier 1 Vet Van to provide advanced imaging services to your patients for conditions such as elevated liver enzymes, suspected Cushing's, metastatic checks, and foreign bodies.
If you'd like to schedule the Tier 1 Vet Van to come to your clinic, you must provide two holders and an appropriate space in which to perform the ultrasound. It is your responsibility to inform the patients' parents that their animals must be fasted and that they will be shaved. Some exams may still require further imaging by a specialist.
---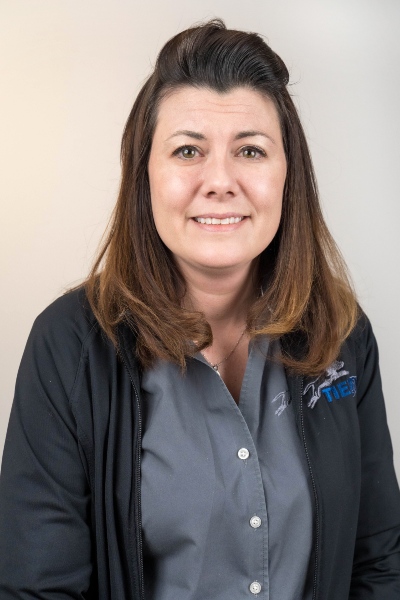 ---
---
Due to the need for injectable and/or gas anesthesia for advanced imaging and the use of contrast agents, a current (within 1 month) CBC/biochemistry and urinalysis is required. Risks of using contrast agents may lead to acute renal failure or anaphylactic shock.

All medical records and current bloodwork/urinalysis are required prior to scheduling imaging. Please send all information to

info@tier1vet.com

.

As the referring veterinarian, I understand that without an examination and consultation with a Tier 1 doctor or specialist, I take full responsibility for the general health of this patient and that this patient is safe to undergo anesthesia. I also understand that I am responsible for the decisions regarding what imaging modality to use and what anatomy to image. Tier 1 will not be discussing the imaging results with the client or making recommendations and will forward the results to me as soon as they are available.

To improve efficiency, Tier 1 will communicate only with the doctor/clinic requesting the imaging and not the client.