---
Principals of Fracture Repair on April 27th and 28th, 2019 in Palmer, Alaska.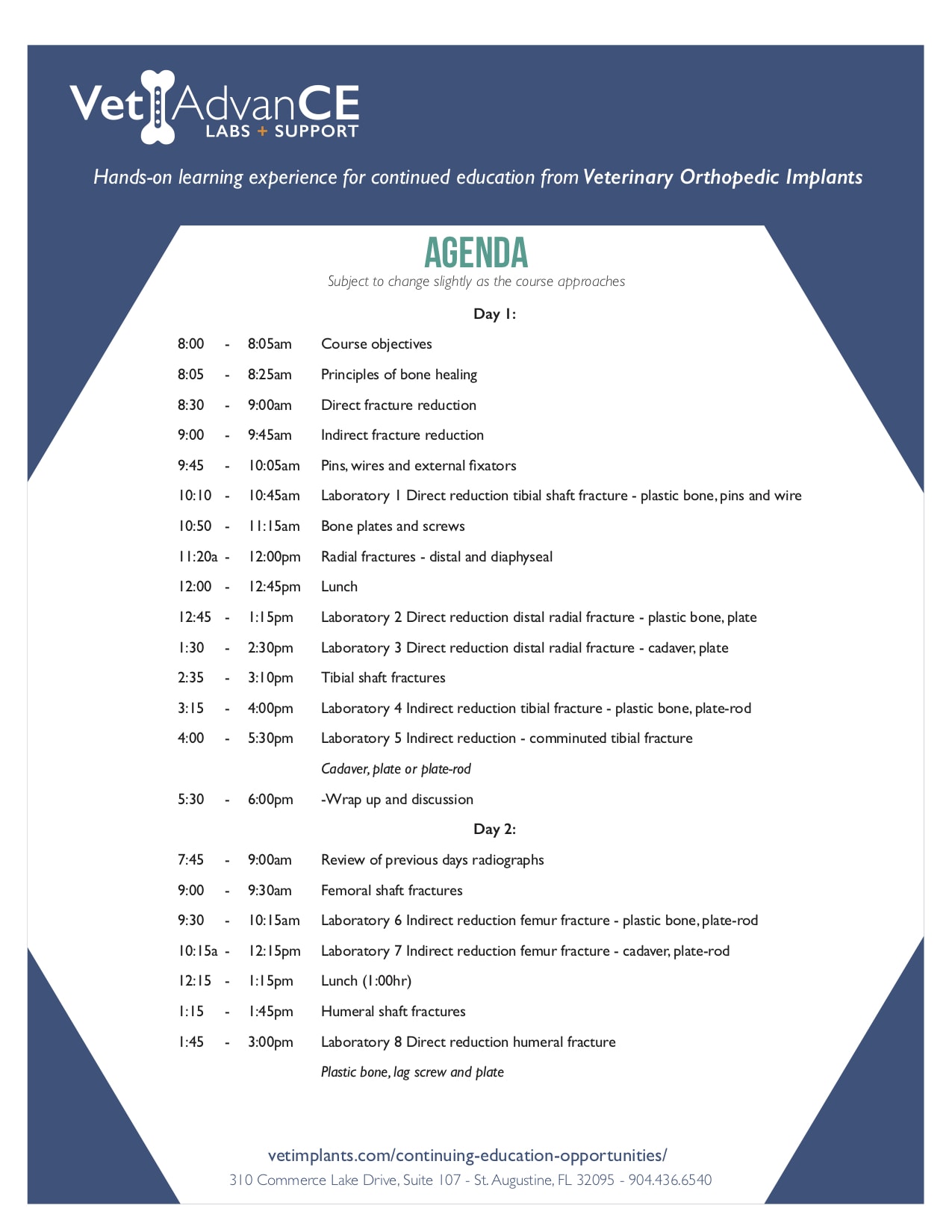 ---
Register below to attend the 2-day Lecture and Wet Lab Class on the Principals of Fracture Repair. A VOI Instructed course hosted at Tier 1 Veterinary Medical Center.
---
About the Class on the Principals of Fracture Repair
"The Principles of Fracture Repair course is designed to provide participants with a basic, fundamental knowledge of bone healing and the favorable impact internal fixation of fractures can have on it.
Lectures and hands-on laboratory sessions (plastic bone and cadaver) will focus on and reinforce: • surgical approach
• tips on successful fracture reduction
• repair of simple and challenging comminuted fractures.
Participants will have the opportunity to repair fractures using traditional plates, locking plates, pin & tension band, and lag screws. Locking plates and screws (also known as internal fixator) simplify treatment of long bone fractures in small animals.This implant system is easy to use, great for the general practitioner and affordable.The internal fixator shares the convenience of the external fixator without the hassles of postoperative management.
During this course, participants will familiarize with the implant system through lecture and clinical case presentations. Following lecture and case review, participants will repair fractures on cadavers and plastic bone models. Postoperative management will also be discussed. Postoperative radiographs (if available) can be taken to assess the participant's repair technique.
This course is appropriate for specialists, residents, interns and general practitioners with an interest in improving their orthopedic knowledge and skills.
Participants should leave this course with the information and experience necessary to apply these principles and techniques to commonly encountered fractures in small animals.
VOI provides all equipment and materials for each fracture course:
- Earn RACE approved credit hours
- Certificate of Completion" (vetimplants.com/continuing-education-opportunities/)
---
Continuing Education Credits
---
13.50 Continuing Education Credits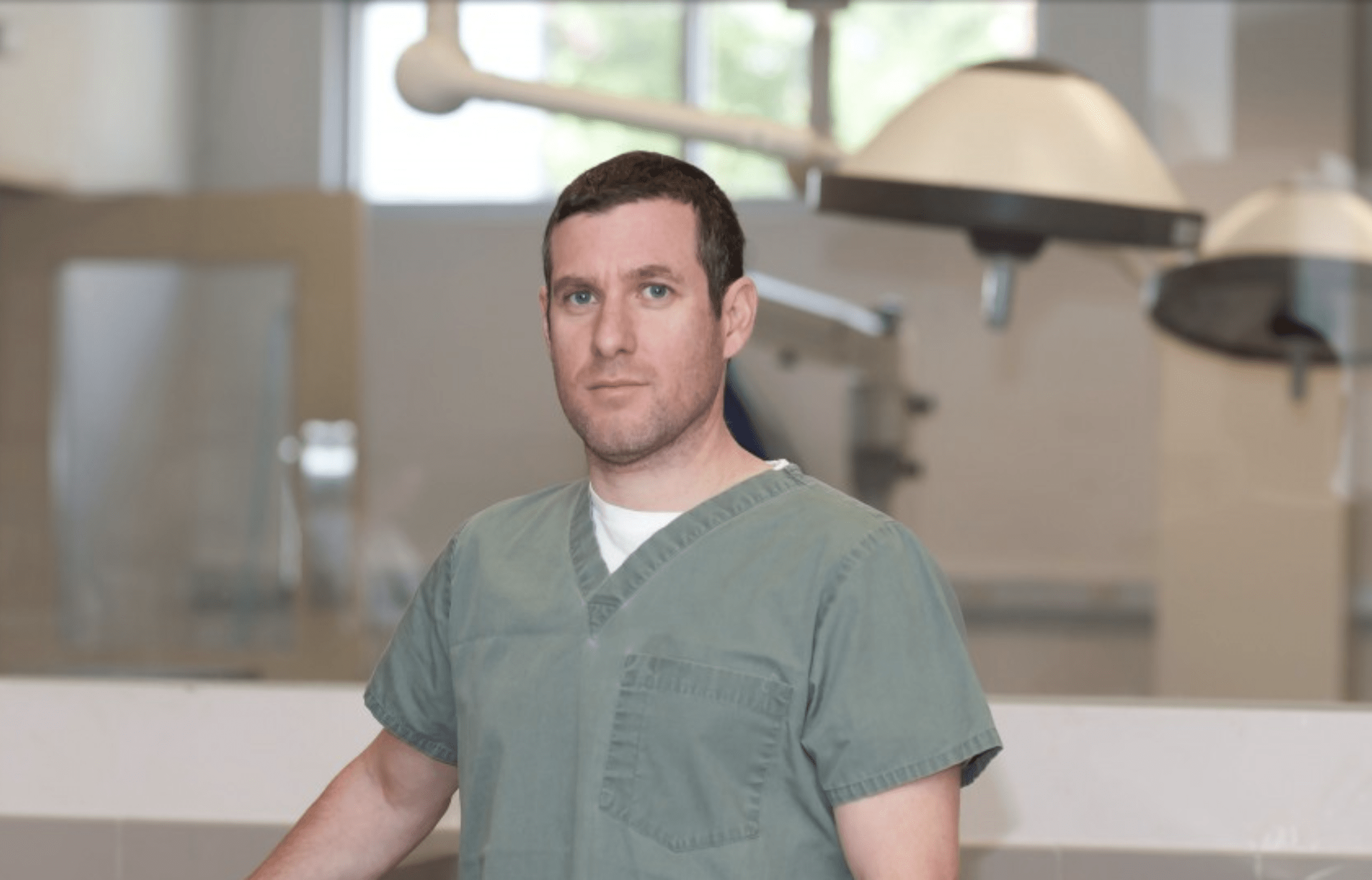 ---
Ron Ben-Amotz, DVM, MS, DACVS, DECVS, CCRP SURGEON
Education
Graduated Faculty of Veterinary Science, Summa Cum Laude, Szent István University, Budapest, Hungary
Graduated ECFVG program at the University of Florida
Graduated The Ohio State University, Masters of sciences
Completed one-year internship in small animal medicine and surgery at Virginia Maryland Regional College of Veterinary Medicine
Completed one-year internship in surgery at Gulf Coast Veterinary Specialists
Completed three-year residency in surgery at the Ohio State University
Passed ACVS & ECVS credentialing examinations for board-certification in small animal surgery
Areas of Special Interest:
Wound Management
Fracture repair
Minimally invasive orthopedic surgery and arthroscopy
Professional Certifications & Associations
Diplomate, American College of Veterinary Surgery
Diplomate, European College of Veterinary Surgery
AO Vet North America
American Veterinary Medical Association
Certified Canine Rehabilitation Practitioner, University of Tennessee